Pear Shape Ring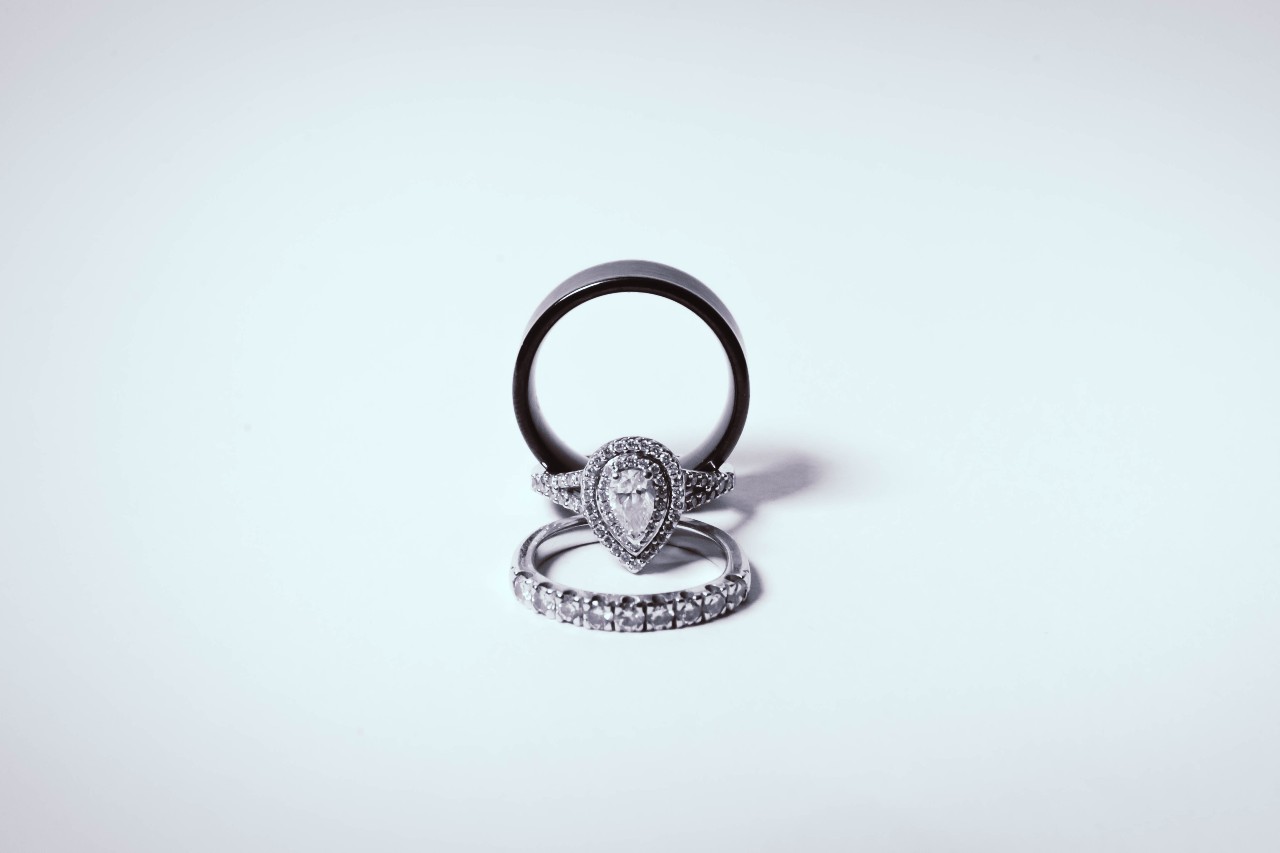 CHARACTERISTICS OF PEAR SHAPED DIAMOND RINGS
Pear-shaped diamond rings are a delightful choice for those who want a ring that is both elegant and unique. This diamond cut is shaped like a teardrop, with a rounded base and a point at the other end. The elongated shape of the pear diamond makes it appear larger than a round diamond of the same weight. Pear-shaped diamonds can be set in various settings and are often paired with side stones to enhance the ring's overall sparkle. Whether looking for a time-honored or modern design, a pear-shaped diamond ring is perfect for any taste.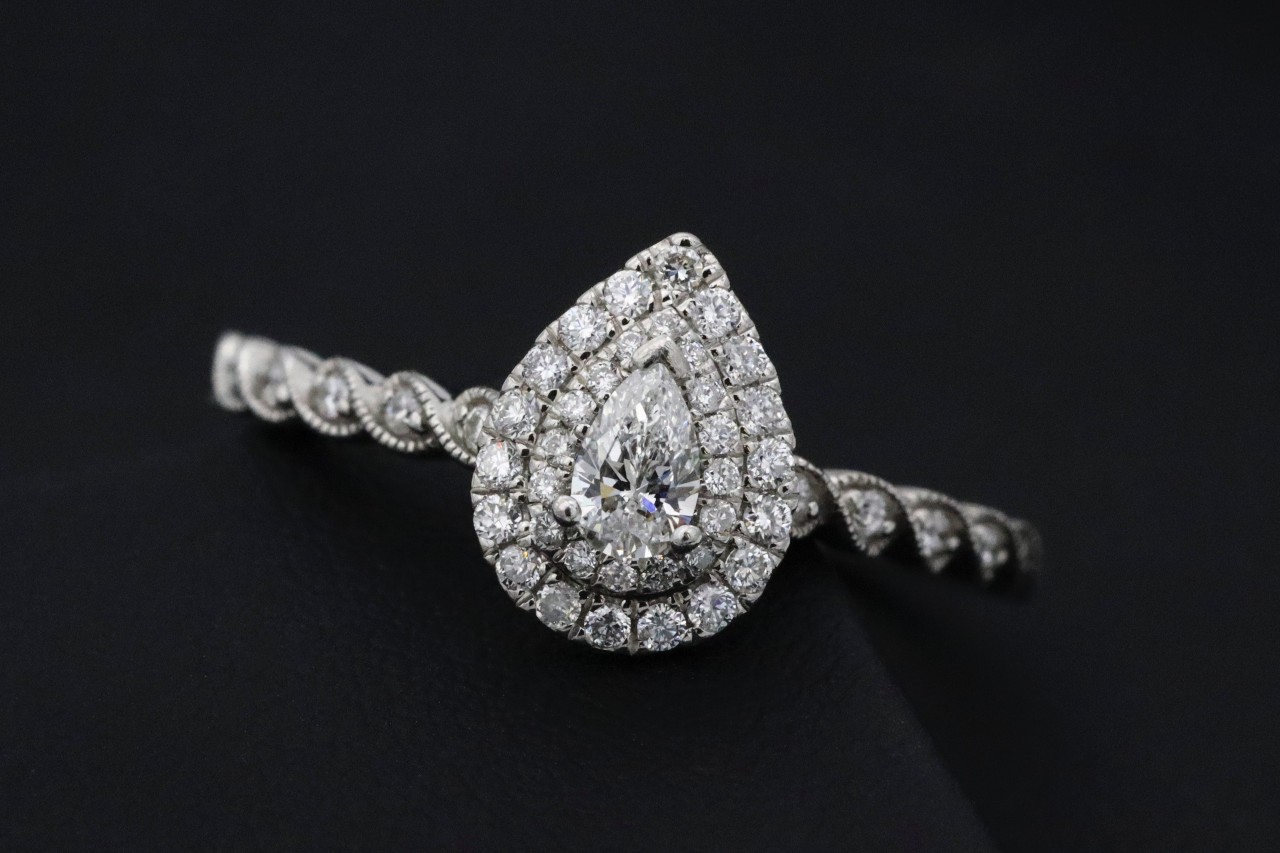 POPULAR PEAR SHAPED DIAMOND RING DESIGNERS
Martin Flyer offers a beautiful collection of pear-shaped diamond engagement rings that showcase exceptional craftsmanship and distinctive design. This designer is a third-generation jeweler and is known for creating timeless jewelry. Their pear-shaped diamond rings are available in many styles and settings, featuring a range of carat weights to suit any budget. With a commitment to quality, Martin Flyer's pear-shaped diamond rings are a stunning choice. The simple and elegant design of the solitaire settings showcases the beauty of this cut, making it the perfect choice for those who want an understated and sophisticated ring.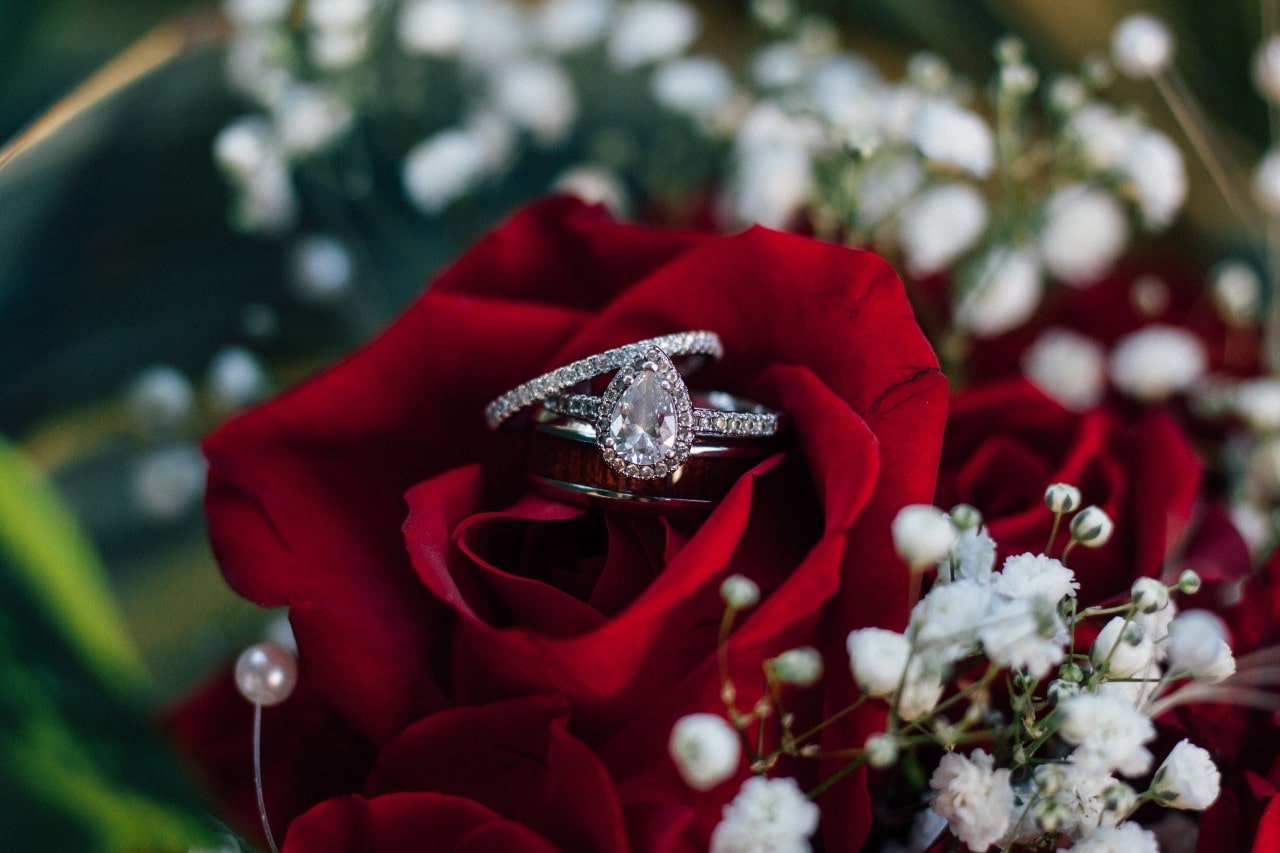 ADDITIONAL POPULAR PEAR SHAPED RING DESIGNERS
Martin Flyer's side stone engagement ring features a stunning design that enhances the pear-shaped diamond cut. This ring features a halo of pave set diamonds that enhances the overall sparkle and brilliance of the ring. The side stones further accentuate the center diamond, making it appear even larger and more brilliant, as well as creating movement, drawing the eye along the ring's band toward the center stone. With exceptional attention to detail and a commitment to quality, Martin Flyer's side stone pear-shaped diamond engagement ring is an elegant choice that is sure to turn heads. This ring is perfect for those who want a classic yet modern ring.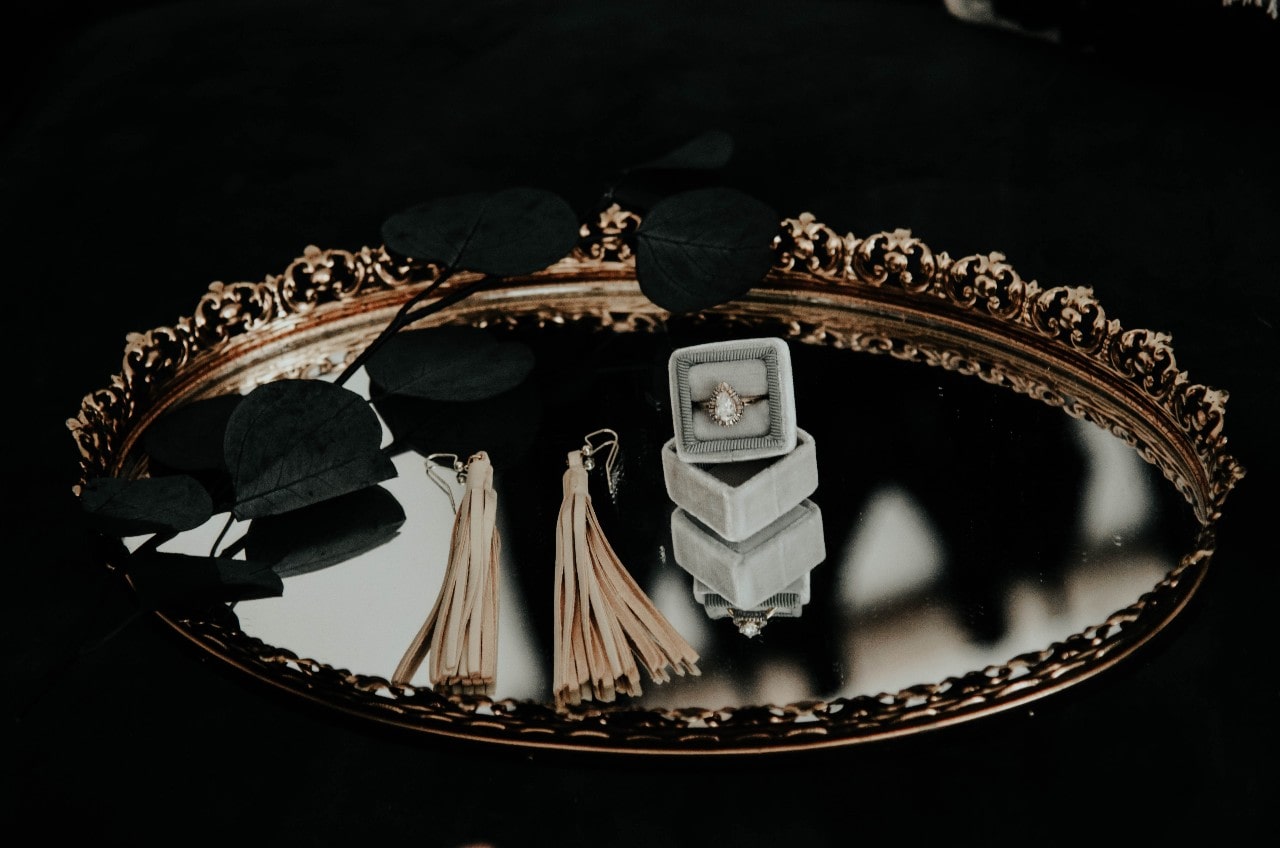 DISCOVER PEAR SHAPED DIAMOND RING AT FRANK ADAMS JEWELERS
Frank Adams Jewelers in Albany, New York, offers a beautiful selection of pear-shaped diamond rings. With over a century of experience in the jewelry industry, our team of experts provides exceptional service to help you find the perfect ring. Frank Adams Jewelers carries a variety of styles and designs suitable for any aesthetic and price point. We also offer custom design services to create a one-of-a-kind ring that is tailored to your individual style and preferences. Call (518) 435-0075 to speak to the showroom directly, or browse our inventory online at your leisure.