Which Diamond Shape is Right for You'
September 5th, 2021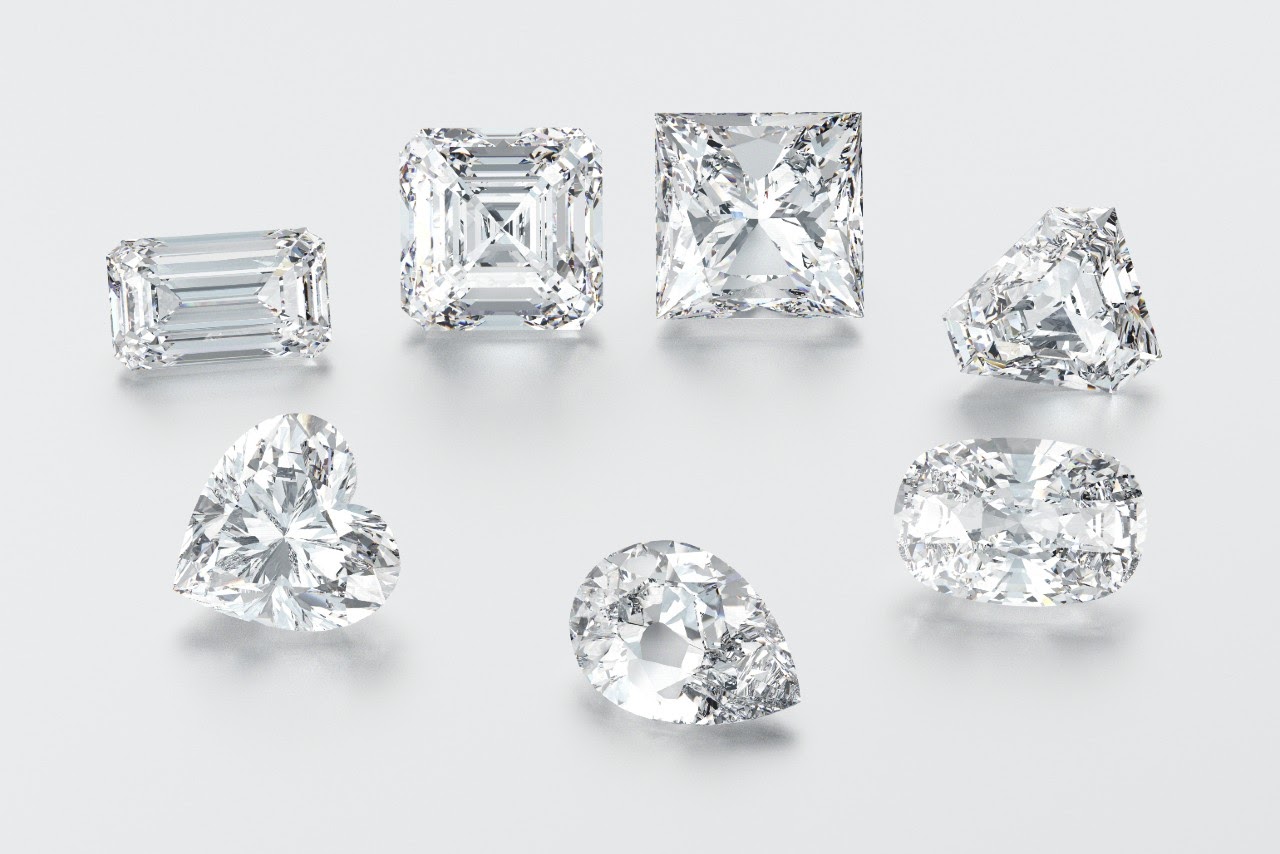 Congratulations on meeting the person you plan to spend the rest of your life with! All you have to do now is find the perfect ring to serve as a symbol of your love. At Frank Adams Jewelers, we offer a wide selection of diamond shapes to accommodate every bride's unique style. Keep reading for inspiration on finding a stone you'll treasure for decades to come.
How to Choose A Diamond Shape
Struggling to choose a center stone for your engagement ring? Because this gem serves as the focal point of a ring, it's important that you choose a diamond shape that reflects your personal taste and style. Do you prefer vintage styles or more modern looks? Round shapes or stones with edges? For best results, use past purchases as a guide when deciding what cut is right for you.
Round
Featuring 58 light-catching facets, round diamonds are the gold standard when it comes to brilliance. In fact, many prefer this style to all other diamond cuts on the market. There's a reason round diamonds make up three-quarters of engagement rings out there.
So how do you know if a round diamond is right for you? We find that modern brides and those with an appreciation for the classics tend to be drawn to this clean style.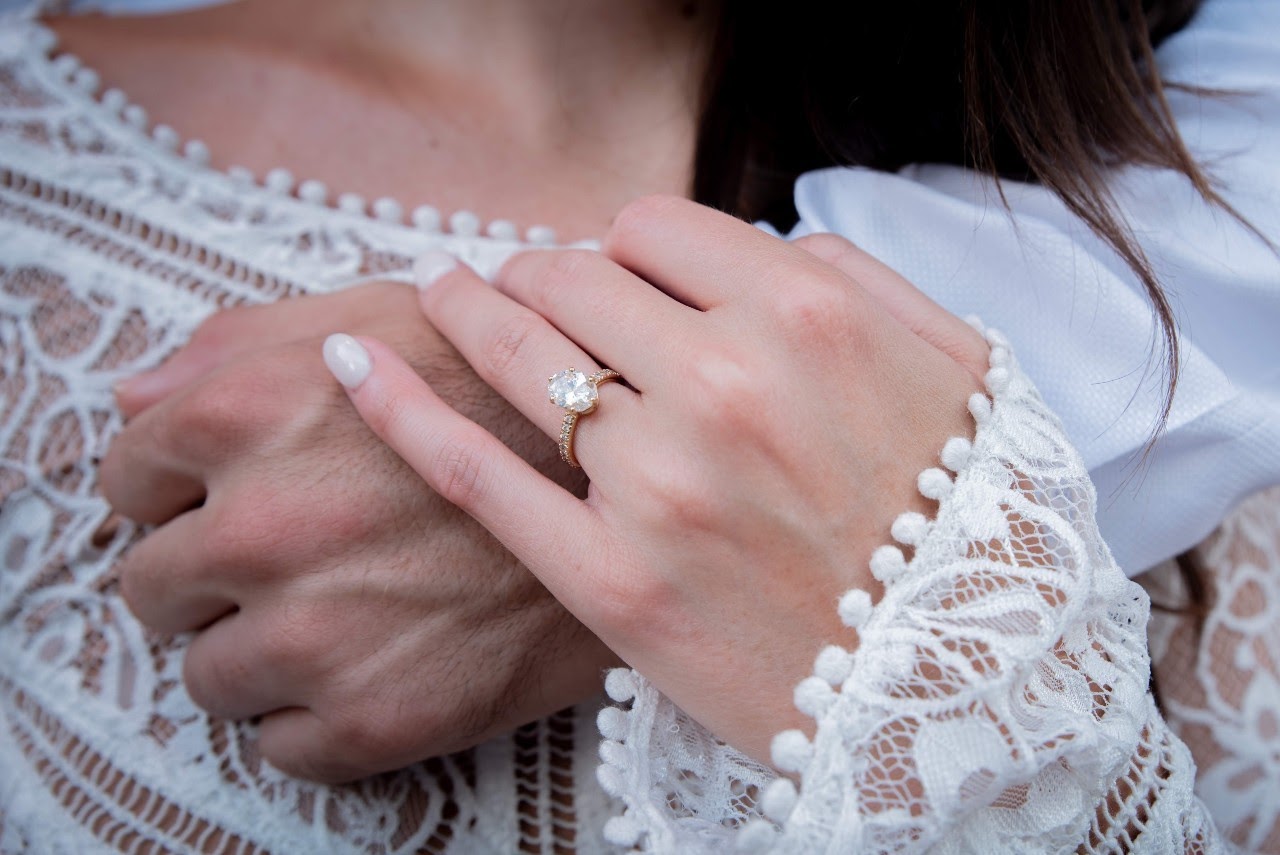 Oval
A round, elongated stone, the oval diamond offers more surface area and as a result, looks larger than a round diamond of the same carat. In general, oval diamonds have around 57 facets and emit a similar sparkle to the round brilliant.
If you find yourself drawn to romantic or vintage styles, an oval cut stone is the perfect choice, especially when paired with a warm-toned metal like yellow or rose gold. We love the way an oval diamond looks with twisting bands to further highlight the lovely curves of the stone.
Emerald
Featuring elongated facets that run parallel to the length and width of the stone, the emerald cut diamond reflects light from all sides. Note that these diamonds are most beautiful when you choose a clarity grade of G or higher. With a higher-grade stone, you will be able to enjoy the full glory of the emerald cut.
While an emerald cut ring is a great choice for any bride, many choose this style who like to stand out. After all, only three percent of diamonds are cut to this particular stone shape. If you love a geometric, Art Deco jewelry style, you might want to consider an emerald cut diamond.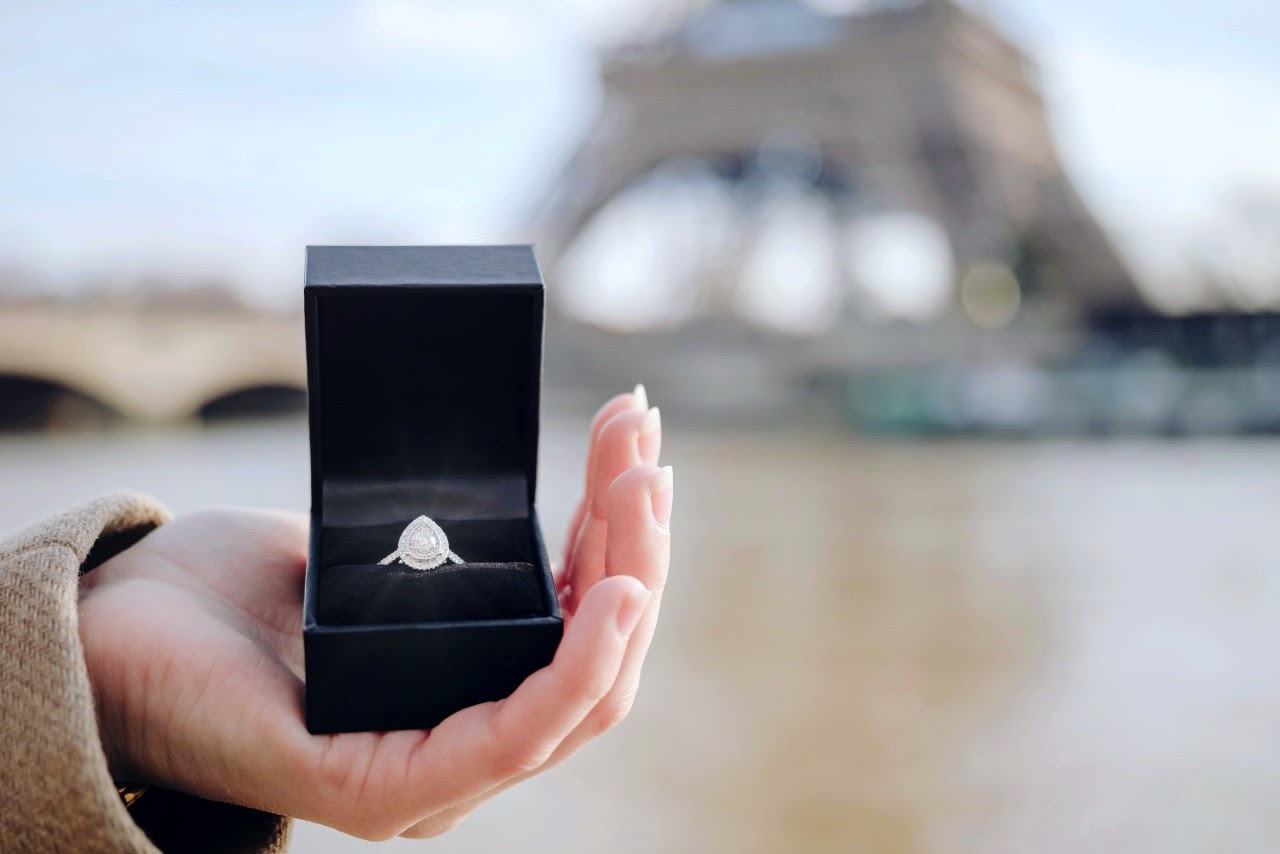 Pear
A less common diamond cut, the pear-shaped stone is at once feminine and dynamic. These stones feature one rounded side and one that ends in a point. The end result resembles an elegant teardrop.
Wondering if this diamond shape is right for you? Typically, brides that choose pear cuts appreciate all things unique and unexpected. Opt for a striking silhouette like a split shank design or frame your stone with clusters of your favorite gems for added excitement.
Shop an Array of Diamond Shapes at Frank Adams Jewelers
At Frank Adams Jewelers, we provide exceptional bridal jewelry to clients throughout Albany and the surrounding area. Whether you're looking for a stunning solitaire or a sparkling three-stone ring, you can rest assured knowing we have a style to suit your needs. Once you have a setting in mind, handpick the center stone of your dreams from our brilliant selection of loose diamonds. We look forward to assisting you as you embark on the next chapter of your love story.