Valentine's Day Jewelry Trends 2023
January 20th, 2023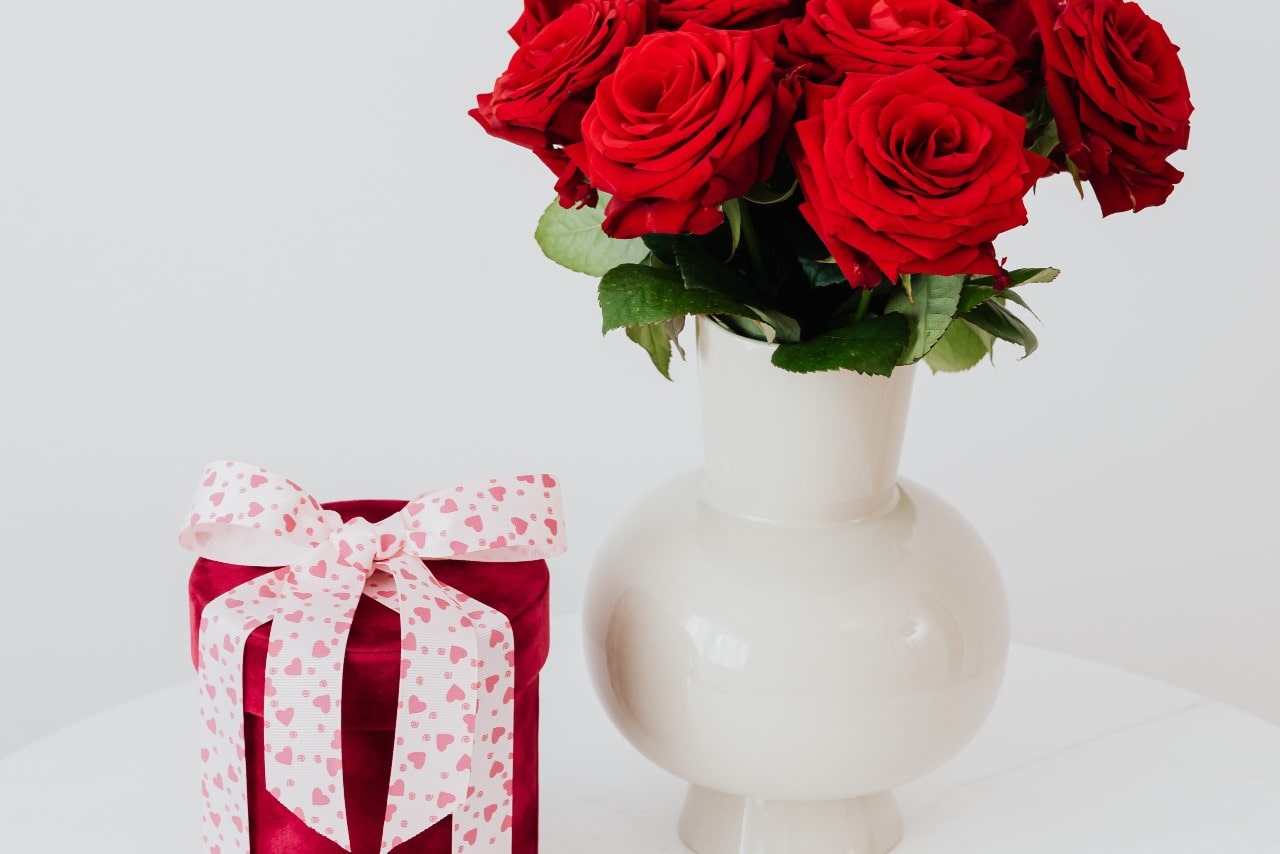 Valentine's Day is the time for jewelry. Whether you're giving someone jewelry or wearing some yourself, you're going to want to be fashionable and on-trend. This year's most popular jewelry trends are varied and extravagant, allowing plenty of customization to express your unique personality. At Frank Adams Jewelers, we have a delightful and vast selection of romantic accessories. Find your favorite today.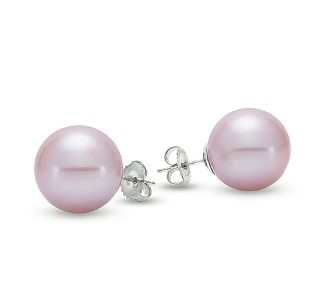 Pearls: Classic and Contemporary
The pearl is an attractive, luxurious, and natural gemstone. Loved for thousands of years, these bright and brilliant stones are used in everything from necklaces to fashion rings. While the most iconic pearl jewelry is the strung necklace, many other varieties exist that enliven any outfit. Today, "pearlcore" is a popular term used to describe outfits made heavy with plenty of pearls.
Try these gorgeous Mastoloni pearl stud earrings. With regal purple freshwater pearls, they have a unique hue and shine that is perfect for any occasion.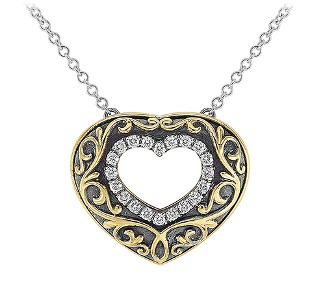 Hearts: Playful and Romantic
This year is all about bold, eye-catching jewelry with a playful aesthetic. Fantastic color and dazzling details define all of these trends. Heart jewelry fits right in, conveying a fun and romantic chic. While based on the same silhouette, designer brands have devised a plethora of fantastic and creative ways to reconceptualize and reinvent the classic heart.
This Jack Kelege heart necklace is an exceptional example of a contemporary heart necklace. A brilliant diamond heart lies in the middle, surrounded by an intricate, lacey 18k yellow gold and black rhodium design.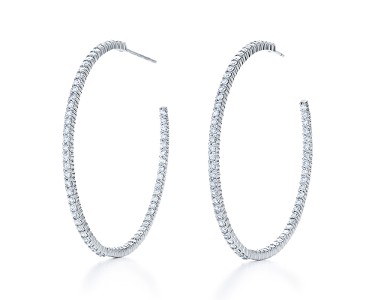 Silver Hoops: Fashionable and Elegant
Silver hoops evoke a sophisticated and refined style. Their bright and understated hue gives them a luxurious edge, while their eccentric silhouette ensures a dynamic vibrance. Sterling silver is wonderfully affordable and hypoallergenic, while white gold and platinum will retain their value and beauty a bit better. As per this year's hunger for spectacle, opt for the larger hoop earrings if possible.
Try this pair of Kwiat white gold and diamond hoops, possessing of an enchanting hue and showcasing plenty of brilliant diamonds.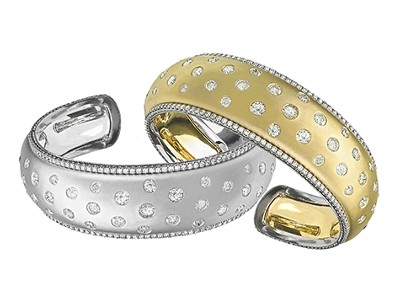 Captivating Cuffs
The patron bracelet of 2022 was the bangle. This year, the cuff reigns supreme. These commanding and spectacular bracelets have large and attractive silhouettes. Their open design allows for more prominent shapes and styles and makes them easy to wear over sleeves. Diamonds and precious metals bring these bracelets to another level of sophistication and magnificence.
It features an array of brilliant diamonds and beading, conveying a loud and marvelous statement. Eighteen-karat white and yellow gold ensure a bright and glamorous aesthetic.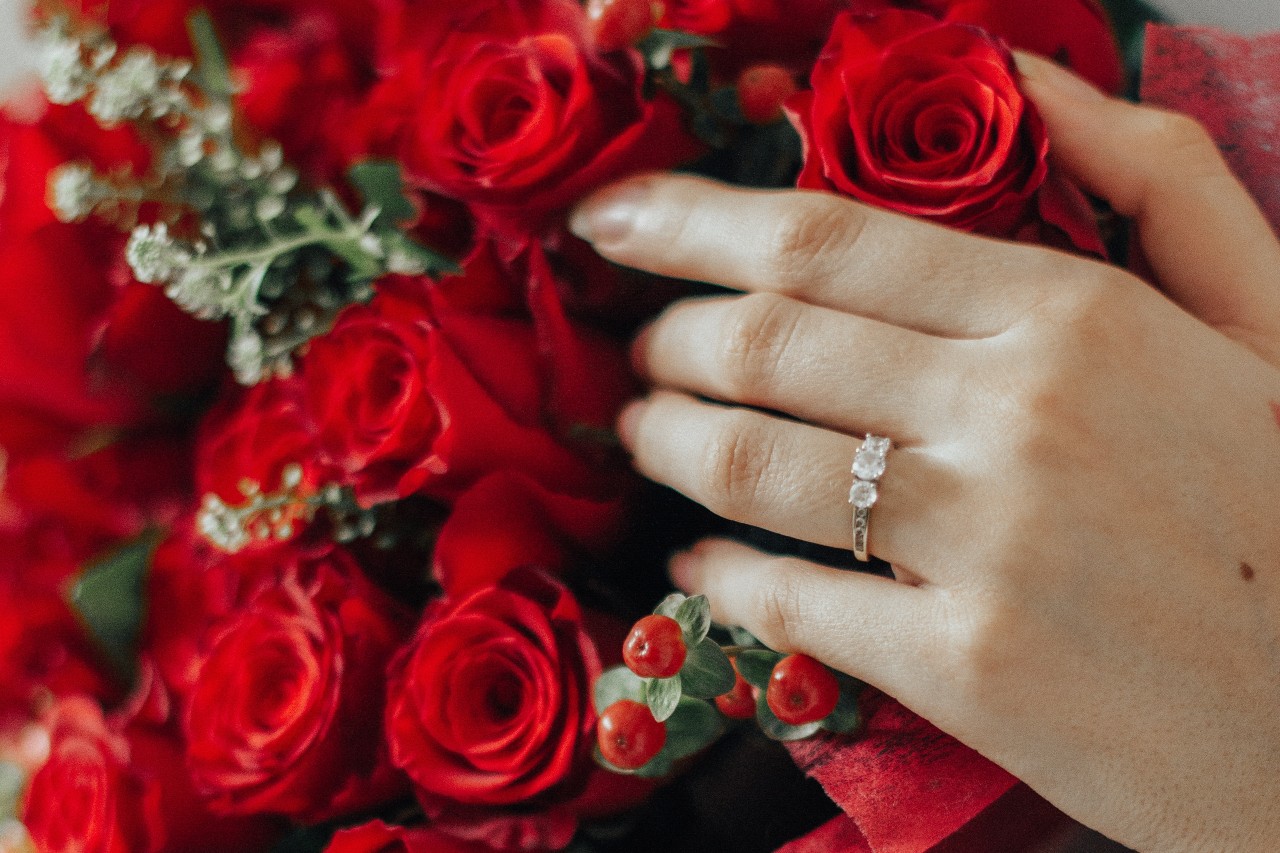 Celebrate Valentine's Day with Jewelry from Frank Adams Jewelers
At Frank Adams Jewelers, our mission is to keep Albany fashionable, no matter the year. Our comprehensive and varied selection of the finest accessories by the most loved designer brands ensures that every customer receives a new favorite. We also provide helpful services like jewelry repair, appraisals, and more. For over a hundred years, we've been purveyors of fine jewelry and hope to continue for many years to come. Call (518) 435-0075 or email Friends@FrankAdams.com to learn more.