The Definitive List: The 7 Most Popular Earring Styles
January 10th, 2021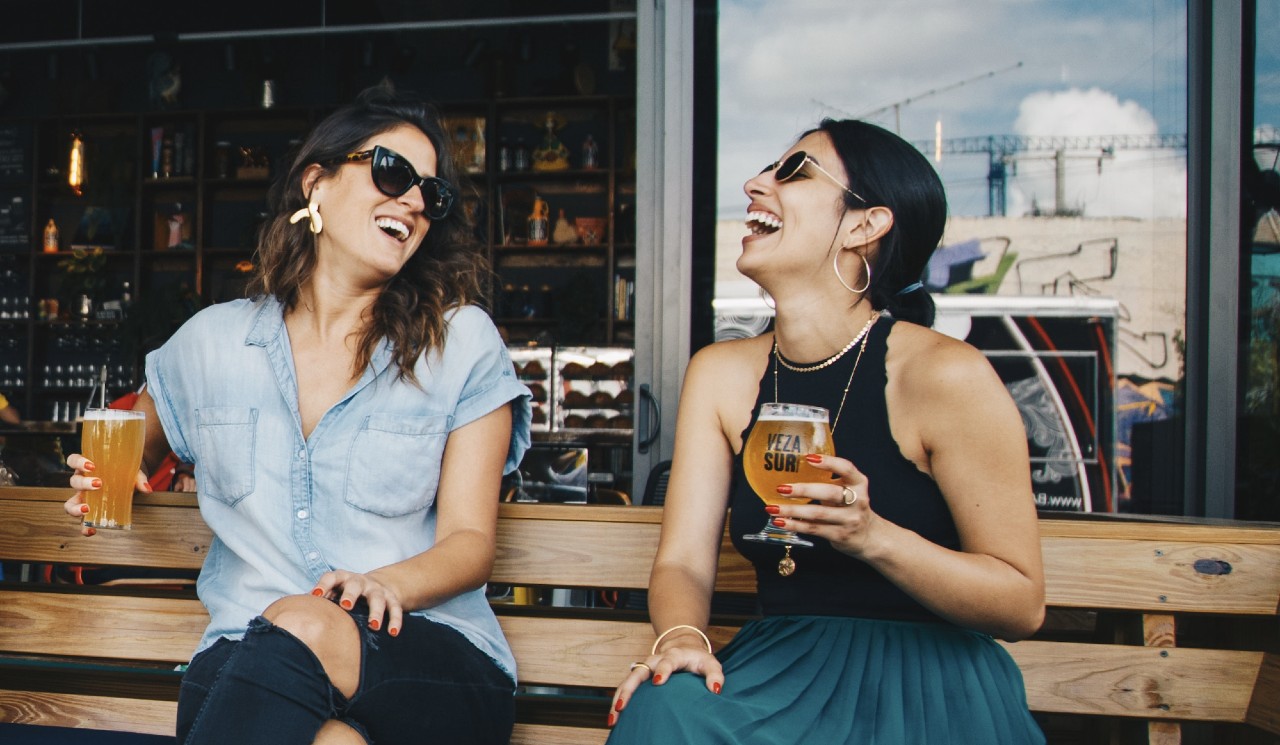 When you don't know much about earrings, it can come as quite a surprise just how many options there are to consider. That's why we have arranged a comprehensive list of everything you need to know about earring styles. There are so many beautiful options to pick from, but you will feel happiest when you find the perfect set that reflects your personal fashion sense and lifestyle.
Of course, just like jeans, you are never limited to just one pair! Still, it is essential to understand the difference between them and how to choose the right style for the occasion. Learn about studs, hoops, drops, huggies, chandeliers, ear climbers, and threader earrings with our up to date style guide. Soon you will have the knowledge necessary to confidently pick out the perfect pair.
Versatile Studs
Stud earrings consist of one stone or sculpted metal piece that sits flush against your earlobe. Often considered the most modest style of the bunch, studs can still pack a serious punch. While most classic studs are effortlessly chic, there are plenty of bold styles like pyramids, icons, and mixed matched studs to choose from.
Styling Tip: If your just dipping your toe into the water, or want a professional option for work, sport a pair of luminous pearl studs that will instantly upgrade any attire. These earrings are perfect for a business casual dress or a professional suit.
Full-Figured Hoops
Ranging from small to audaciously large sizes, you can find them in classic stylings—the circular hoop, or in a range of unique geometric silhouettes like triangles, squares, ovals, and more. Shop simple metal hoops, or indulge in your diamond and filigree dreams.
Styling Tip: Feel emboldened when you wear a pair of luxurious yellow gold hoops with a purple strappy dress for a hot date night! Bonus points if they are loosely tapered with an organic shape. Asymmetrical, raw material designs are one of the biggest trends for 2021.
Delicate Drops
Drop earrings cascade down from your earlobe. They are sometimes static, and sometimes free-flowing to reflect your body's movements, think of them like a graceful, slow-motion hairflip. Drop earrings provide more space for expressive fashion. Flaunt them in pearl, white diamond, and colorful gemstone designs.
Styling Tip: Slip on a quirky yellow dress, black strappy heels, and these Meira T drop earrings at an eclectic outing, such as an art gallery event or an outdoor movie screening at the park.
Fast Fastened Huggies
Huggies are similar to hoop earrings in shape, but they differ in that they fit snug around your ear lobe. They can glitter with diamonds, or be demurely understated.
Styling Tip: Huggies are perfect for low-key events and outings. Throw on a gray linen dress, blue flats, and sterling silver huggies for a trip to the store. Because, after all, you never know whose eye you might catch while perusing the produce section.
Luxe Chandeliers
Chandelier earrings are easily the most opulent option on this list. They dangle dramatically from your ear and can be adorned with pearls, diamonds, and gemstones of all sorts.
Styling Tip: Impress at a community ceremony or event. Want to feel like royalty or a VIP? Wear a long black dress with these swaying yellow gold chandelier earrings.
Contemporary Ear Climbers
Ear climber earrings are a distinctly modern jewelry option. They crawl up your ear, sometimes as far as your ear helix! Find them in plain metals, mixed metals, and crawling with gemstones!
Styling Tip: Fun for a mall excursion, or a brunch event with your favorite girlfriends, pair rose gold ear climbers with a high neck, long sleeve, skin-tight cotton white dress and your favorite street style shoes.
Thrilling Threaders
Threader earrings involve one thin piece of chain or metal that threads through your piercing. They can be unadorned, delicate chains that give of an industrial-chic vibe or flush with gemstones for a high luxe look.
Styling Tip: Choose a dynamic option for the date night of your dreams at a premier fine dining restaurant. Feel confident, beautiful, and modern in white heels, white jodhpurs, an off the shoulder white top, and most importantly, these white gold, diamond threader earrings.
Rebel Looks
Rules are made to be broken, and even though earrings usually frame the face in matching styles, true trendsetters love to break with tradition and mix and match different earring options. Let your creativity be your guide.
Shop the 7 Most Popular Earring Styles at Frank Adams
Shop pieces from this guide to earring styles and even more fashion jewelry at Frank Adams Jewelers.
We are Albany's Finest in jewelry and giftware. Our philosophy of integrity, trust, and pride moves us to bring unparalleled service and selection to our customers. For stunning jewelry and timepieces, shop Frank Adams Jewelers.