Start a Trend with These Unique Engagement Announcement Ideas
July 20th, 2021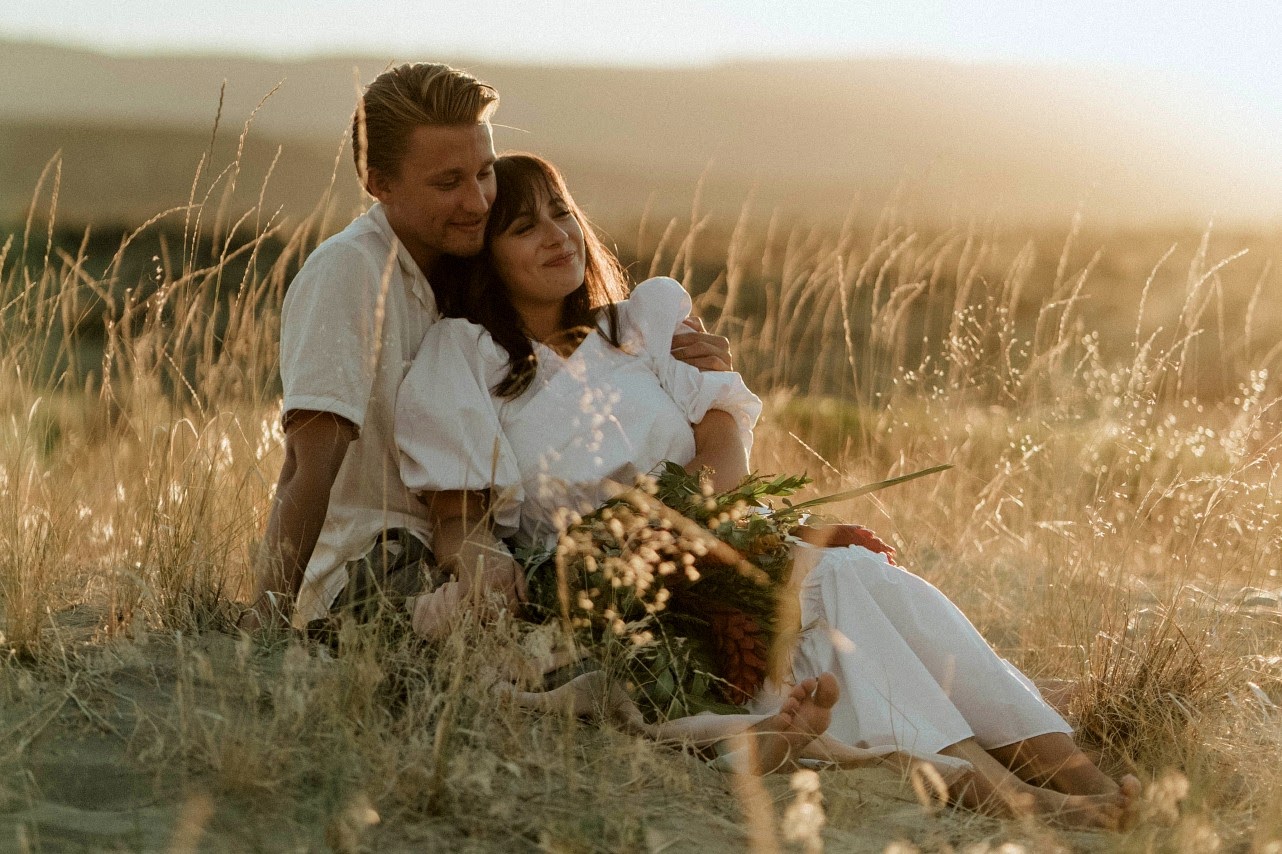 The love of your life just proposed, and you're thrilled to be planning a magical wedding. There's just one important task that remains: breaking the wonderful news to your friends and loved ones. While many engaged couples simply make an announcement on Facebook, there are plenty of more creative ways to share your special moment. From unique photo shoots to big bashes with those you love, here are some of Frank Adams Jewelers' favorite ideas for telling everyone you're getting married!
ANNOUNCE YOUR ENGAGEMENT IN A WAY THAT MAKES AN IMPRESSION
Your engagement might just be about you and your special someone, but that doesn't mean you can't make the event meaningful for friends and family. Check out these exciting ideas for letting loved ones in on the fact that you're getting hitched:
GO OLD SCHOOL
Traditional couple shots are the norm when it comes to engagement announcements. However, that doesn't mean you have to stick to tradition. For a fun twist, consider picking up some vintage threads from your favorite thrift store. Dressing up in garb from a decade you both love is a playful way to celebrate your unique connection. Whether you want a 60's vintage cruise down the coastline or a brightly colored 80's throwback, pick a theme that fills you with giddy excitement. Don't forget to sneak your gorgeous engagement ring into the shot.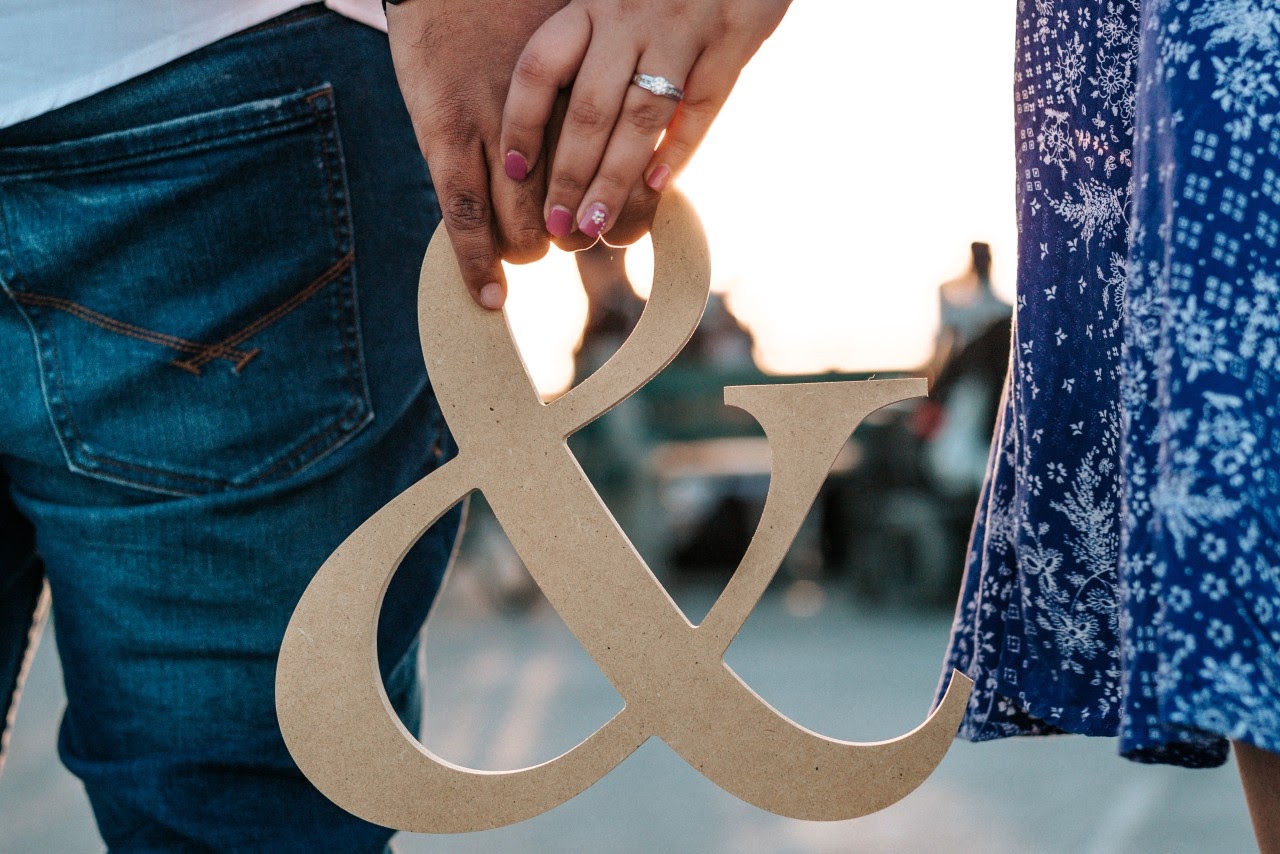 PLAY WITH PROPS
If you constantly find yourself wondering what to do with your hands while getting your picture taken, props may be the solution to your problem. Celebrate your upcoming marriage with a photo shoot that includes playful touches like balloons, flowers, confetti, and more. You can even order coordinating shirts that say "Mr." and "Mrs." or another message of your choosing. For those who are camera shy, you can also let the props do the talking and simply post a picture of your monogrammed message.
DO A TIKTOK CHALLENGE
TikTok is all the rage these days, and engaged couples are getting in on the fun. In fact, there are multiple challenges you can participate in to announce your engagement. Competitive-minded couples can consider the "and it went like this" challenge, where you create a photo montage showcasing your love. Send the link around to friends and family, and you're sure to garner attention.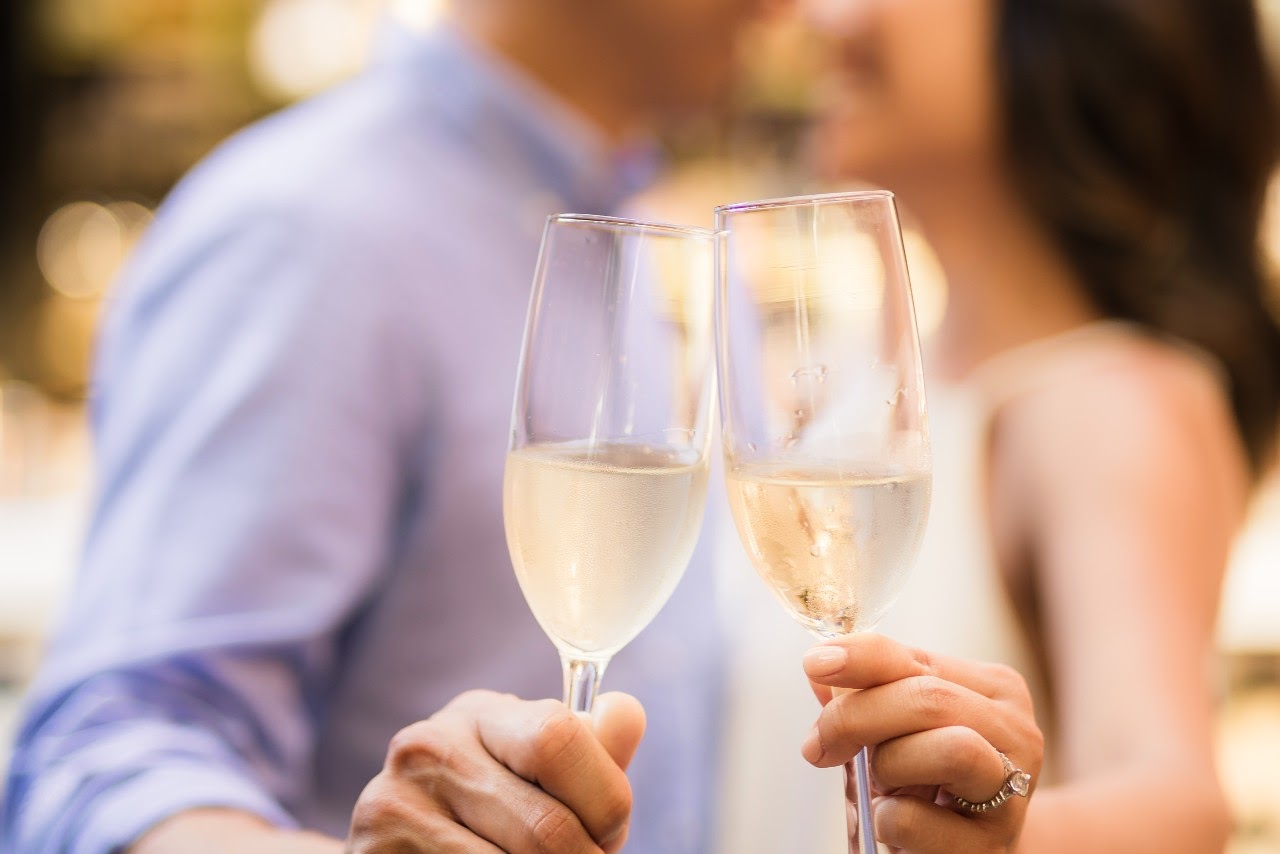 THROW A PARTY
Of course, there's no law saying you have to announce your engagement with a photoshoot. If you're not a fan of social media, consider breaking the news in person. You can tell people it's an ordinary get-together and surprise them with a big bash, where you can share the news that you and your love are tying the knot. We guarantee this is one party your loved ones will never forget.
MAKE FRANK ADAMS YOUR OFFICIAL BRIDAL JEWELER
Planning a wedding is a significant undertaking. Luckily, Frank Adams is here to be your bridal guide from day one. Check out our jewelry blog for answers to your most pressing questions about how to pick out the perfect ring, announce an engagement, and more. You can always contact us to speak to someone on our team—we are here to help! We look forward to helping you make your wedding magical.