Rock a Pair of Hoops This Summer
May 20th, 2023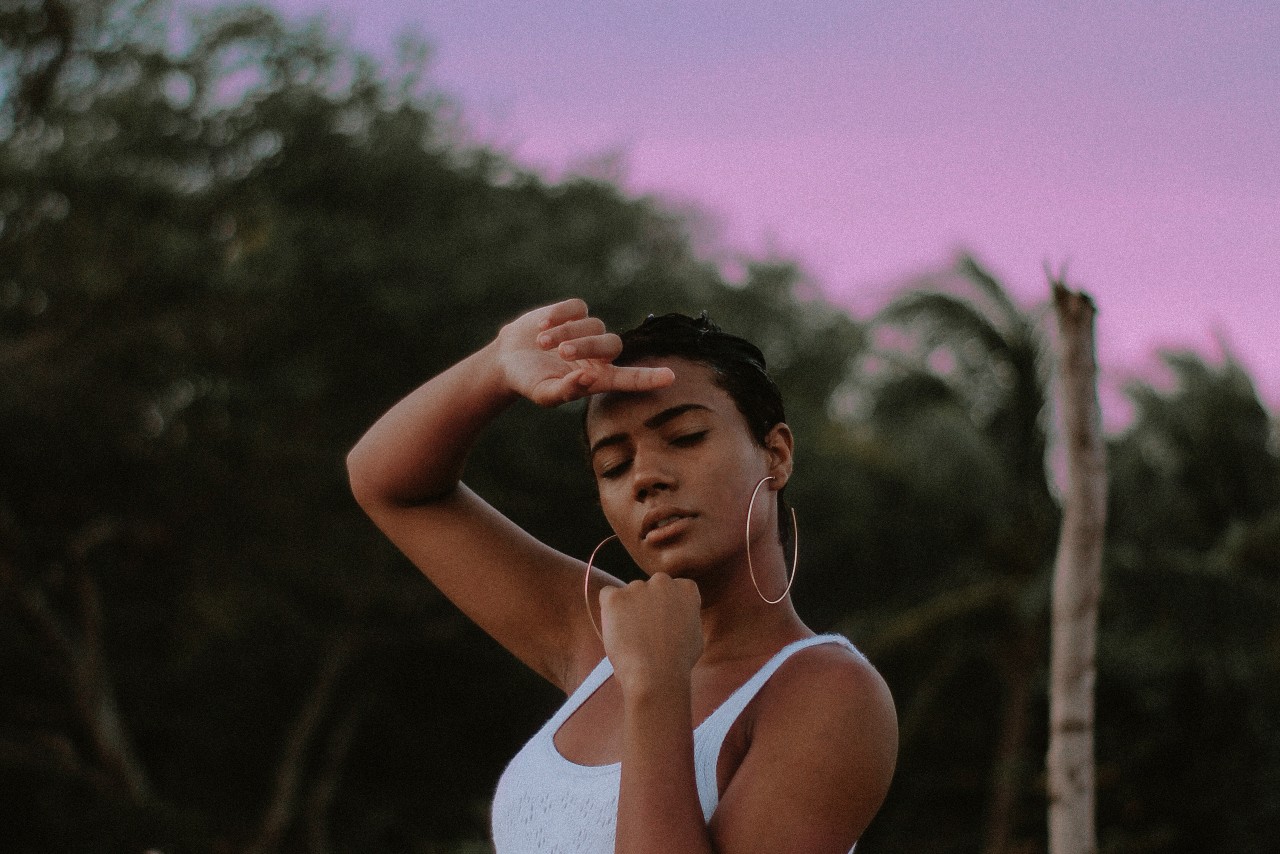 As the weather heats up and summer approaches, it's time to think about the perfect accessories to complete your seasonal wardrobe. One item that is sure to make a statement this year is the classic hoop earring. This timeless piece has been a favorite among fashion-forward individuals for decades, and this summer is no exception. From oversized and statement-making to delicate and understated, hoop earrings come in various styles to suit any taste.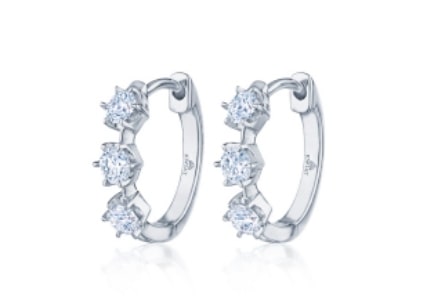 Diamond Accents
Diamond-accented hoop earrings are predicted to be a hot trend this summer, adding a touch of glamor and sophistication to any outfit. With dazzling sparkle and a classic design, these earrings are perfect for casual and formal occasions.
The Kwiat Starry Night hoop earrings are a stunning example of high-end jewelry craftsmanship. Made from 18k white gold and adorned with sparkling round diamonds, these earrings evoke the magical sparkle of a starry night sky. The diamonds are carefully set in a prong style, ensuring maximum brilliance and fire with every movement.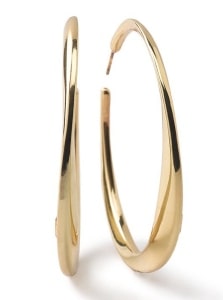 Eccentric Silhouettes
This summer, hoop earrings with eccentric silhouettes are a popular accessory, offering a unique twist on a classic style. From asymmetrical shapes to geometric designs, these earrings are perfect for those who want to make a statement.
These hoop earrings from Ippolita feature a unique flared shape that gives visual interest to the classic hoop design. Crafted from high-quality 18k yellow gold, these earrings are durable and stylish. The flared shape of the hoops ensures dimension and movement, making them the perfect accessory to add a touch of elegance and playfulness to any outfit.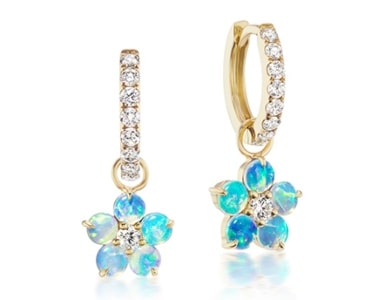 Gleaming Gemstones
Hoop earrings that feature gemstones are a summer must-have, making any ensemble colorful. Whether you opt for classic gemstones like rubies and emeralds or bold and colorful stones like sapphires or topaz, these earrings will make a statement. The striking colors of these gemstones are perfect for summer, adding a touch of vibrancy and playfulness to any look.
These Jane Taylor hoop earrings by Jane Taylor evoke delicate beauty. Featuring an opal flower charm, these earrings offer a touch of feminine elegance that is perfect for any occasion. The opal stones in the charm are carefully set in a flower shape, bringing eye-catching color and sparkle to your wardrobe.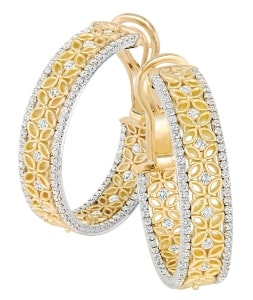 Mixed Metal Details
Mixed metal hoop earrings are a versatile and trendy summer accessory. Whether you opt for a bold, contrasting mix of metals or a subtle blend of gold and silver tones, these earrings offer a unique and eye-catching look. Mixed metal hoops are perfect for adding a touch of edginess to a casual outfit or complementing a more formal look.
These mixed metal floral hoop earrings from Jack Kelege are a stunning example of modern elegance. Featuring a delicate floral design in both white and yellow gold, these earrings are both bold and versatile. The gold and silver tones complement each other perfectly, creating a playful and sophisticated look.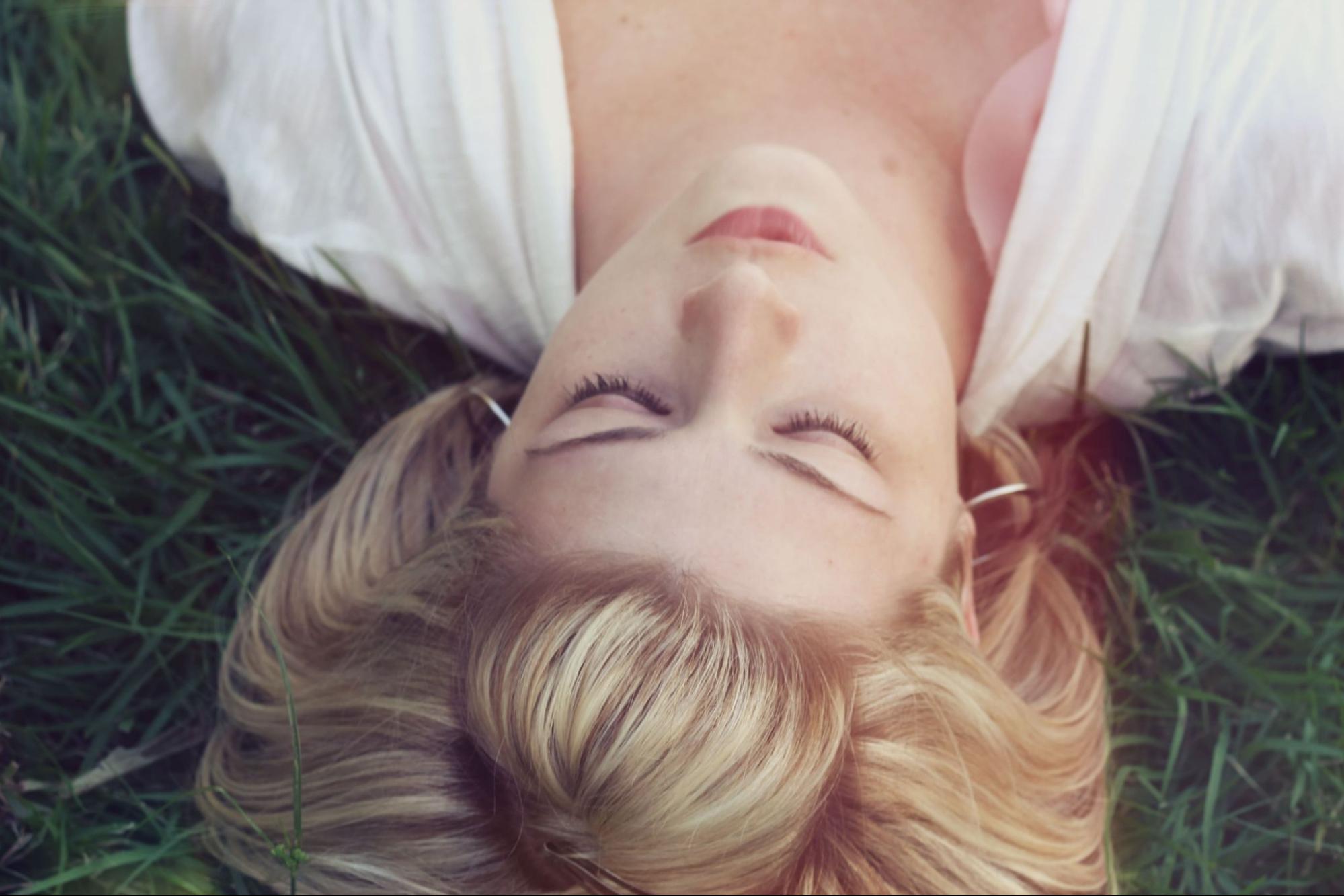 Shop Summer Hoop Earrings at Frank Adams Jewelers
At Frank Adams Jewelers, we understand the importance of finding the perfect accessory to complement your summer wardrobe. We offer a wide selection of hoop earrings to suit any style and budget. From classic designs to bold and modern looks, our collection of hoop earrings has something for everyone. Visit our Albany, New York showroom today, or call (518) 435-0075 to speak to our sales staff.