Red, White, and Blue Jewelry: 4th of July Picks
June 20th, 2023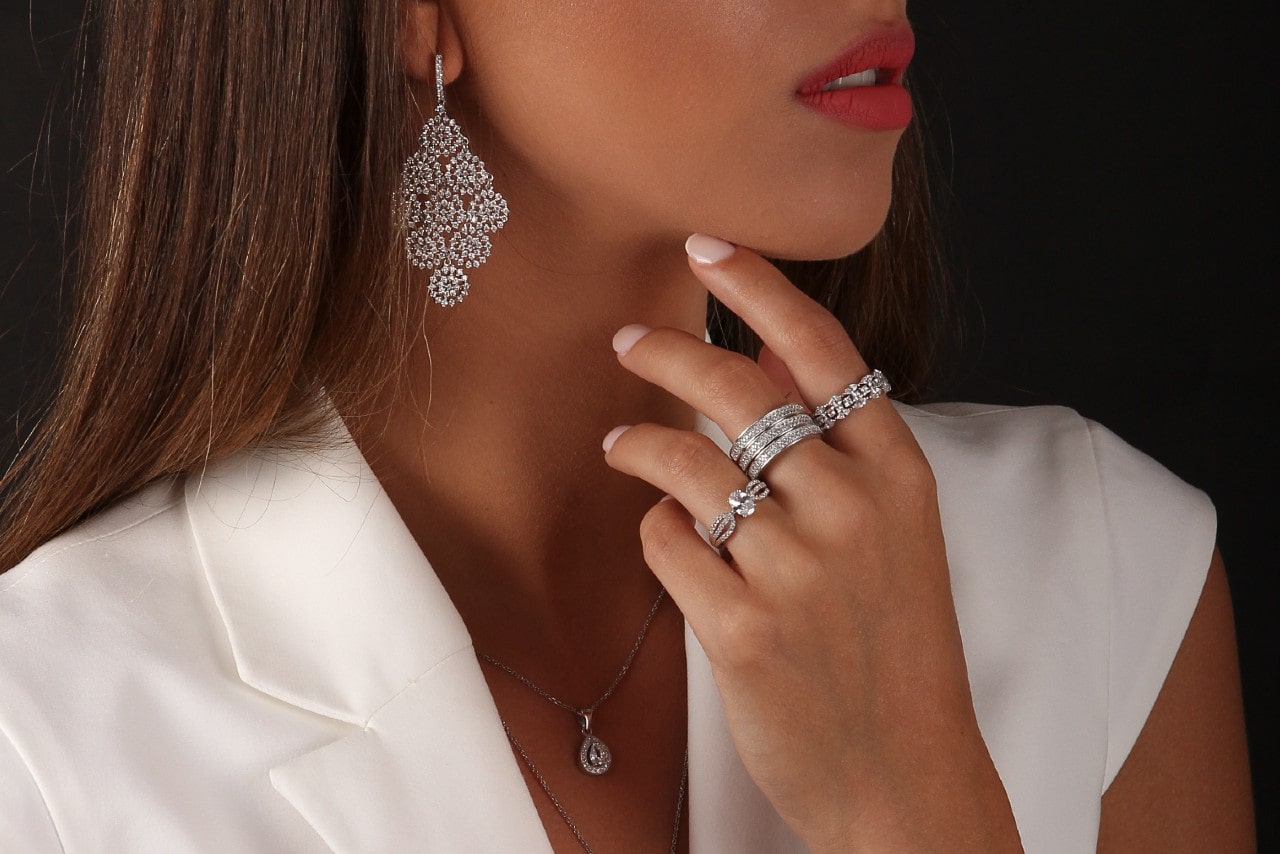 Summer and the 4th of July are the perfect time to enjoy the great outdoors and celebrate the season with a bit of festive style. No matter whether you're heading to a party or just enjoying a lazy day under the sun, adding some patriotic touches to your jewelry collection is a fun way to show your spirit. At Frank Adam Jewelers, we carry a range of red, white, and blue jewelry picks to fit your style and taste, from simple and elegant to bold and trendy. Pick classic pearls, sparkling diamonds, or colorful gemstones, our July-ready gemstones in our Frank Adams Jewelers showroom will help you add flair to your summer wardrobe.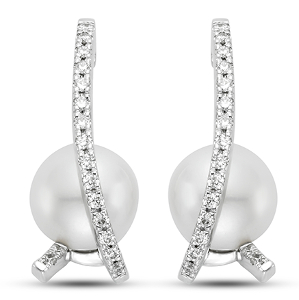 Pearl and Diamond Earrings
Diamond and pearl earrings are a versatile and refined option for white jewelry, with a subtle elegance that matches any outfit, from casual to formal. In the summertime, they sparkle spectacularly under the sunlight, drawing attention to the face. The blend of pearls and diamonds creates a balance of luxury and sophistication, making them a great accessory for any occasion. These Mastolini diamond and pearl fashion earrings, made with 18k white gold, are an exquisite choice for those looking for a beautiful summer addition to their jewelry collection.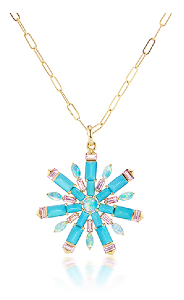 Delicate Blue Necklaces
Turquoise necklaces are an excellent choice for the upcoming 4th of July festivities. The stunning blue hue perfectly matches the summer sky and adds a pop of color to any outfit. A necklace is an effortless way to elevate your style, and a turquoise option is both versatile and on-trend. Consider this outstanding blue opal and turquoise necklace crafted from 14k yellow gold by Jane Taylor, a piece that will instantly upgrade any ensemble and add a touch of whimsy to your summer wardrobe.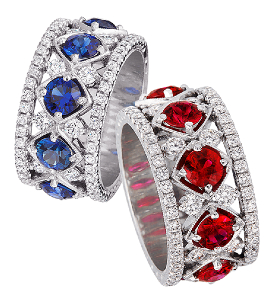 Red and Blue Gem Rings with Diamonds
Red and blue gemstone rings with diamonds are an ideal pick for the 4th of July. The combination of these colors is a great way to show off your patriotic spirit. These rings offer a timeless elegance that will never go out of style. They will add a touch of sophistication and glamor to your look, making you stand out from the crowd. These diamond and sapphire rings by Jack Kelege are a perfect example of how this color scheme can make your outfit come to life with a delightful touch of mystique.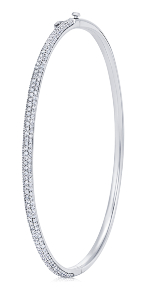 Diamond and White Gold Bracelets
White gold and diamond bracelets are a wonderful accent option for this year's red, white, and blue 4th of July theme. The combination of white gold and diamonds is a classic choice that displays elegance and sophistication. The light and bright appearance of both materials add a shine to any outfit. A sleek and dainty option like this Moonlight Bracelet from Kwiat is an excellent choice to add some sparkle to your 4th of July wardrobe. The brilliance of the diamonds will be illuminated under the summer sun and make for a stunning accessory.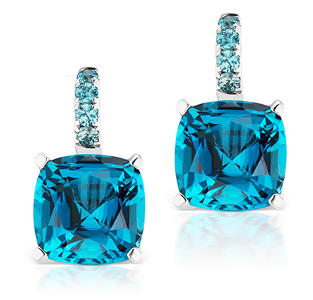 Blue Topaz Earrings
These cerulean blue gemstone earrings are the perfect addition to any 4th of July outfit. The gorgeous blue color truly matches the summer sky and ocean, and will add a touch of elegance to your ensemble. These blue topaz and zircon earrings from Jane Taylor are a stunning example of this color scheme and will catch the light beautifully for all to see. Wear these earrings to showcase your patriotic spirit while looking effortlessly chic.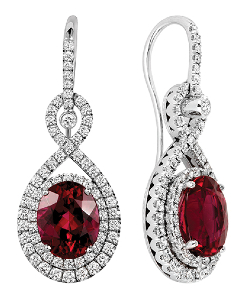 White Gold, Diamond, and Red Gem Earrings
Red gems paired with white diamonds and white gold create a striking contrast to complete your outfit this season. These stunning diamond and red gemstone earrings by Jack Klege are one fine example of how these colors can work brilliantly for the holiday. The deep red gemstones are complemented flawlessly by the shimmering diamonds and the sleek white gold setting. These earrings will add a touch of complexity and confidence to any outfit.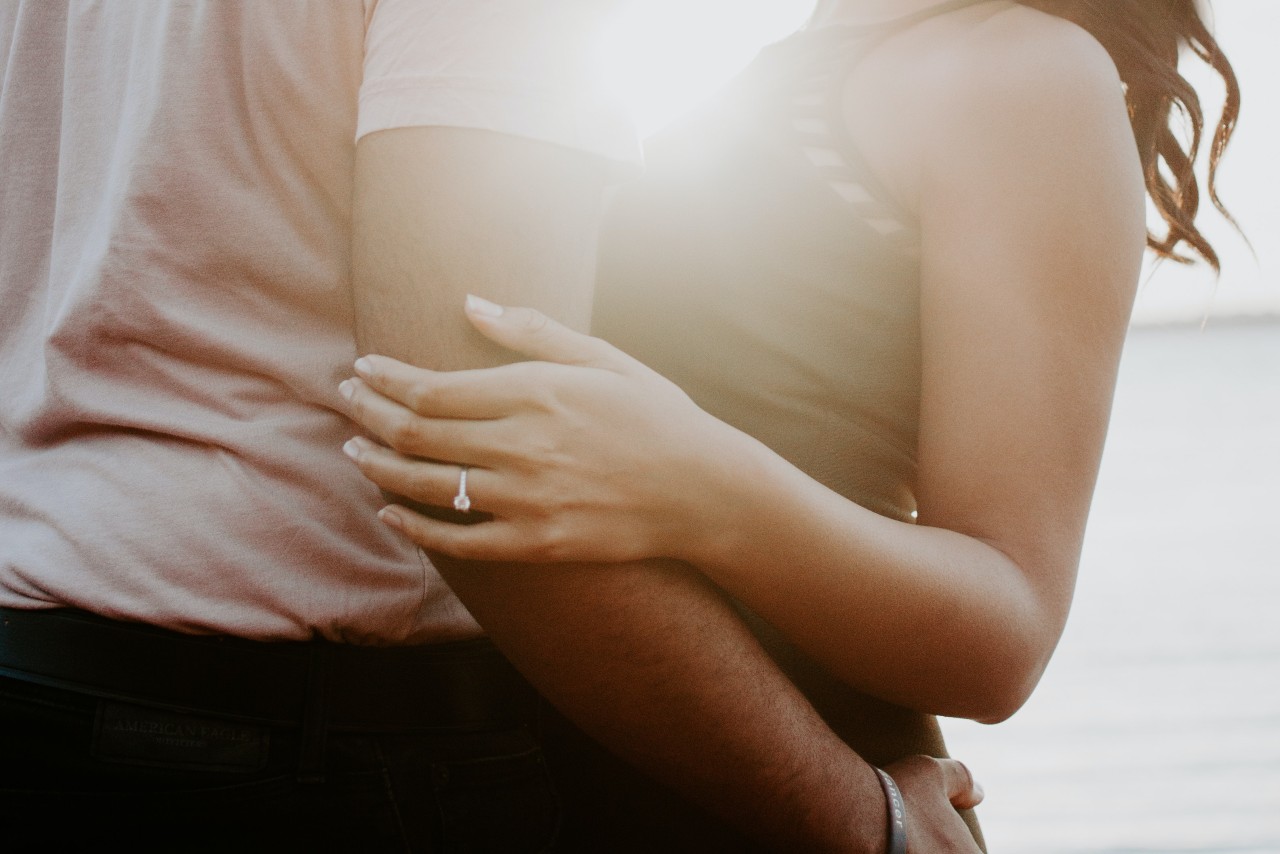 Have a Blast this 4th of July with Jewelry from Frank Adams Jewelers
Frank Adams Jewelers is the ideal place to shop for jewelry this 4th of July. Our wide selection includes many jewelry pieces that fit a red, white, and blue theme, making it easy to find just the right ones to show off your patriotic spirit this summer. As Albany's premier jeweler, Frank Adams is well known for its distinctive collection of fine jewelry. Stop by our Albany, NY jewelry store to explore our collection and discover the perfect piece for your collection. Contact us today to learn more about our luxurious jewelry offerings.