Mother Nature Inspires 2023 Spring Fashion Jewelry
February 5th, 2023
Nature's beauty is known to be inspiring. Poems, stories, and artwork are created daily to showcase nature's uplifting influence on society. The fashion industry is no exception. World-renowned designers are energized by this muse, expertly crafting exquisite jewelry pieces. Explore nature-inspired fine jewelry at Frank Adams Jewelers.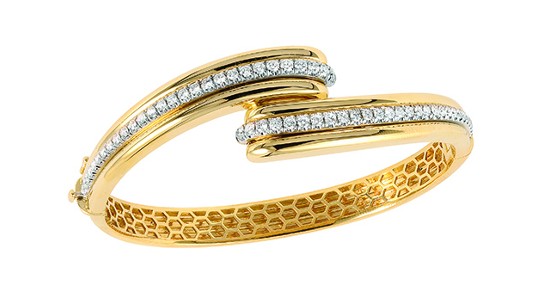 Sweet Honey Bee
Bees are essential to keeping the earth's ecosystem in check, and the beauty of their role uplifts and inspires masterful jewelers. Honeycombs are tasteful patterns that are elegantly breathtaking. You can find honeycomb-inspired pieces in bangles, cuffs, and chunky bracelets. Bees motifs are also a popular design in pendants and earrings. Oftentimes, these pieces showcase warm yellow gold.
Our stylish experts have fallen in love with this 18k yellow gold bangle from Jack Kelege. On the outside, this bracelet snakes around the wrist with a line of pave-set diamonds that are sure to naturally draw the eye. On the inside, an intricate honeycomb pattern is etched into the bracelet for a low-key homage to honey bees.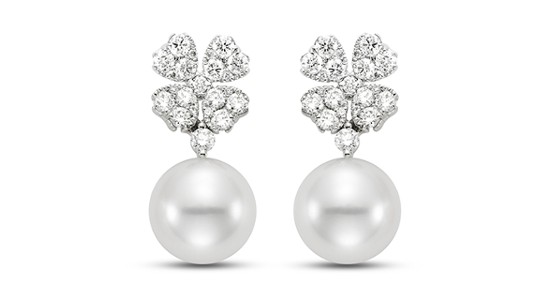 Lucky Clover
A four-leaf clover is a classic icon of luck and rarity. These traits are always popular to incorporate into fashion, as they work well to make your ensemble stand out from the crowd. Modern jewelry designers have transformed this childhood symbol into graceful pieces of art you will love.
These crowd-pleasing pearl drop earrings from Mastoloni are the perfect accessory to bring into your office wardrobe. With a diamond-encrusted four-leaf clover at the base of the earring, you are sure to turn heads. A beautiful freshwater pearl hangs from the 18k white gold base, giving a subtle yet eye-catching shine with every movement.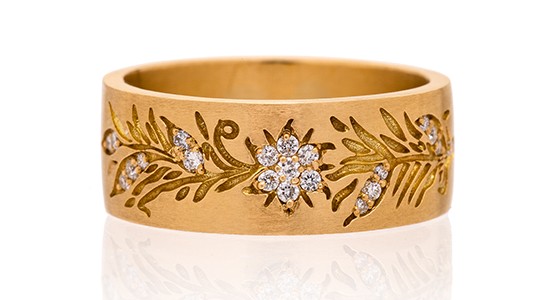 Enviable Ivy
Ivy plants are one of the most popular decorative plants in the United States. These plants appear basic at first glance, but a more careful observing look will reveal that they are amazingly mesmerizing. Ivies are known for their elegant twisting and snaking; their eccentric and wild intrigue inspires designers worldwide.
This charming and intricately detailed yellow gold fashion ring from Sethi Couture is a unique interpretation of an ivy plant. Twisting vines and leaves are carefully carved into this piece, as expertly-placed accenting diamonds accentuate the fine details and add an enchanting shimmer.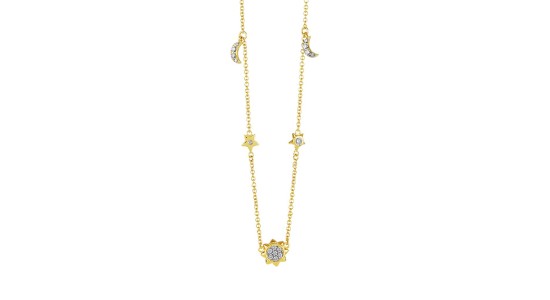 Celestial Sentiments
Designers have incorporated images of the heavens into their styles as the sky, and the stars become more meaningful to those who believe in their significance. Glittering stars, the sun, the moon, and more can be found in these creations. For a distinct aesthetic, many groundbreaking designers include diamonds, gemstones, and mixed metal accents in their celestial jewelry.
This classy gold necklace from Monica Rich Kosann features miniature celestial motifs stationed along a dainty yellow gold chain. Diamond-accented moons, stars, and suns are strategically placed on this necklace for a minimalist yet elegant look. This necklace is a beautiful layering piece that pairs well with a matching pendant or chains of varying lengths and weights.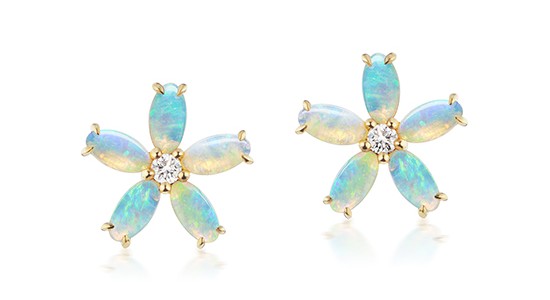 Fascinating Florals
Floral jewelry has always been a staple in women's jewelry. These pieces are remarkably feminine. While many prefer simple floral jewelry with classic precious metals and diamond accents, some gravitate toward pieces that use gemstones for an attractive pop of color. Whatever your preferences, we have the perfect piece for you.
We're particularly fond of these delicate opal stud earrings from Jane Taylor. In this piece, five oval-cut opals frame a petite diamond center to resemble a flower. Jane Taylor is known for stunning designs that often include gemstones of all types, and this pair of earrings is no exception.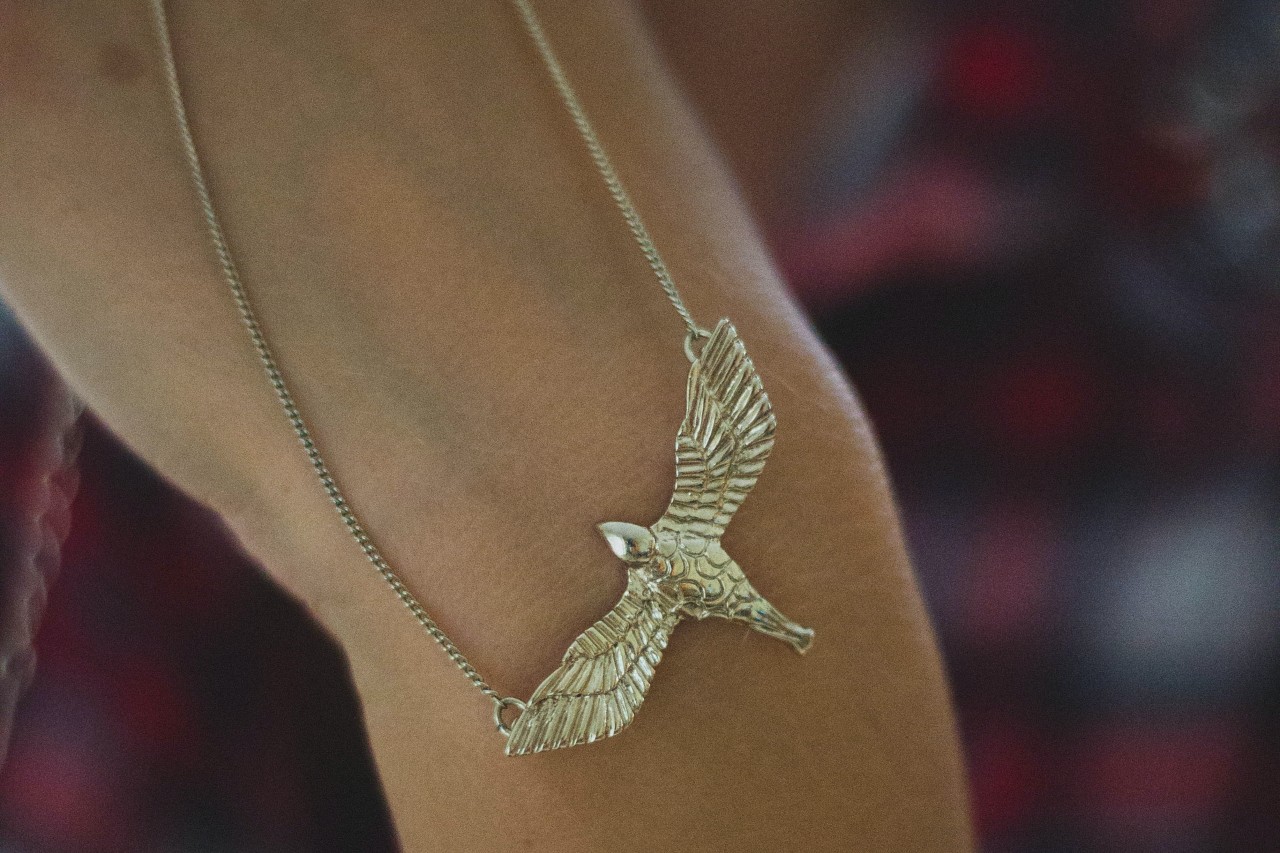 Discover Nature-Inspired Jewelry at Frank Adams Jewelers
As a family-owned and operated jewelry business for over a century, Frank Adams Jewelers is proud to serve New York with integrity, trust, and tremendous pride in our top service and designer selections. Whether you are searching for the perfect gift for a loved one or indulging in a treat for yourself, we work tirelessly to ensure that New York remains in fashion with trend-setting jewelry. Visit our Albany location or call (518) 435-0075 to speak with our friendly sales associates.