Jewelry Styles to Make a Statement
July 5th, 2022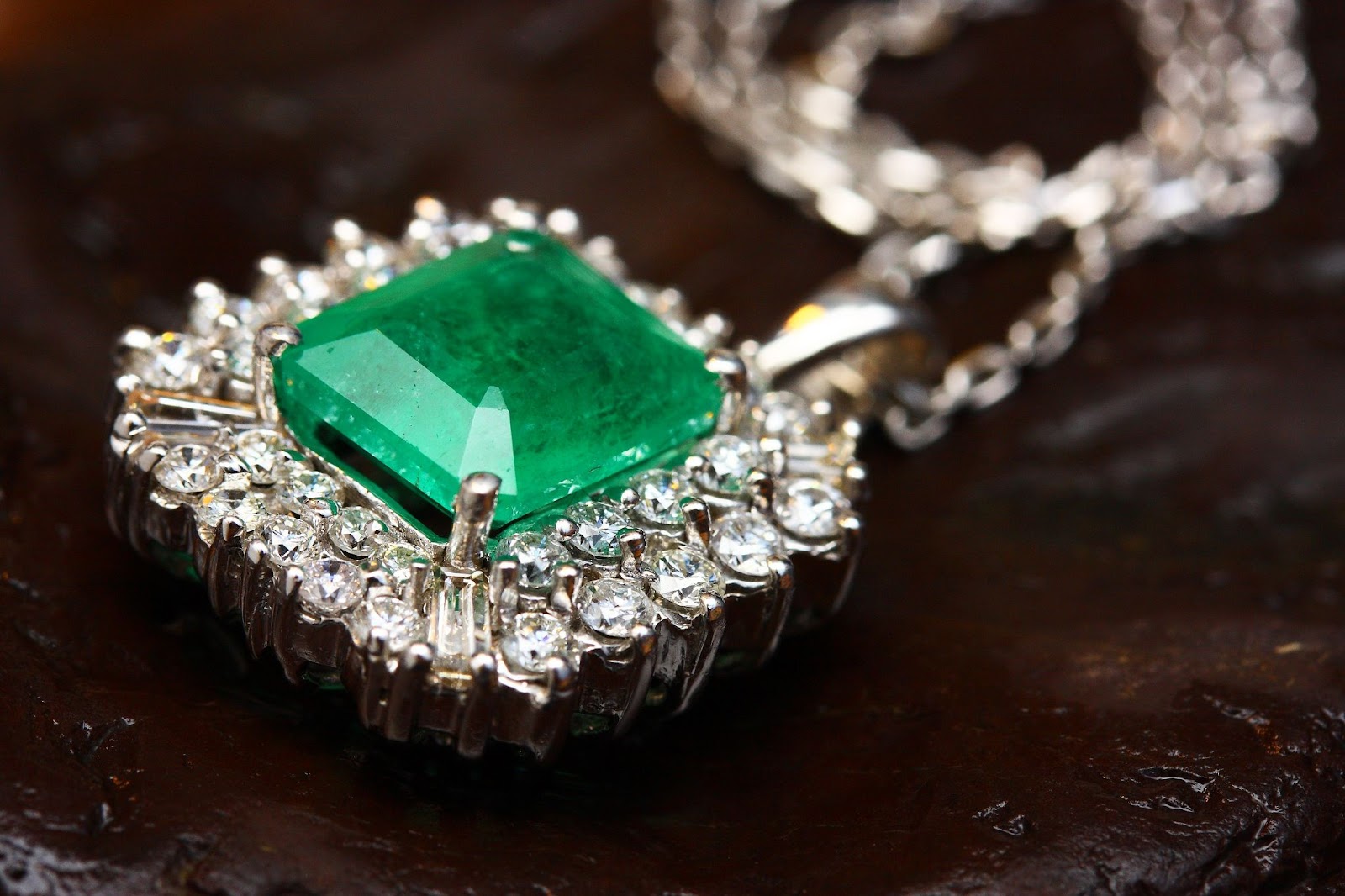 Some pieces of jewelry were made to stand out. These items can have a massive impact on our outfits and overall style. Elevate a more subdued dress with an outrageous set of earrings or necklace that dazzles as it completes your glamorous look. Designers around the world include bold and vivid pieces in their collections that will be memorable to all that see them. Our team at Frank Adams Jewelers has put together a list of some of the incredible statement-making jewelry available in our lovely showroom.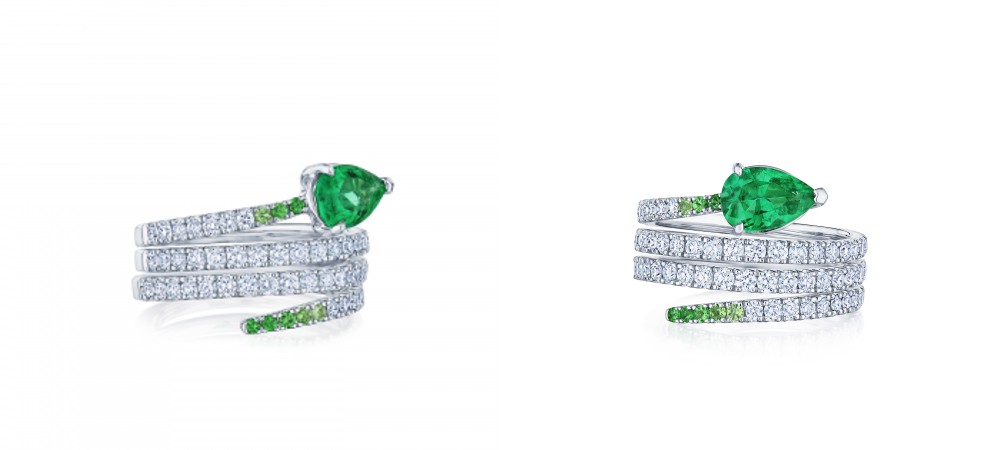 Playful and Vibrant
Jewelry sometimes takes on fun motifs and recognizable shapes that will convey emotions and playful imagery. This diamond and emerald ring by Kwiat looks like a snake coiled around your finger, beset in dazzling stones that catch and reflect the light with each movement of your hand. Wearing a ring like this will elevate even a simple t-shirt and shorts combination, giving your style a slight edge via luxurious gems that offer pops of vibrant color.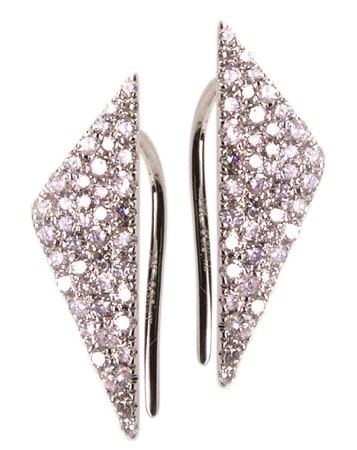 Geometric Dazzlers
Intricate and bold geometric shapes make great settings, backgrounds, and accents for magnificent pieces of jewelry. These Meira T diamond triangular earrings are covered in pave set diamonds, so they twinkle as the light hits them. Dress up a shopping day with friends or pair these earrings with a little black dress; the options are endless with these comfortable earrings that will stay put throughout your adventures. A twist on a classic pair of diamond earrings, pieces with fascinating shapes create new opportunities for these stones to shine.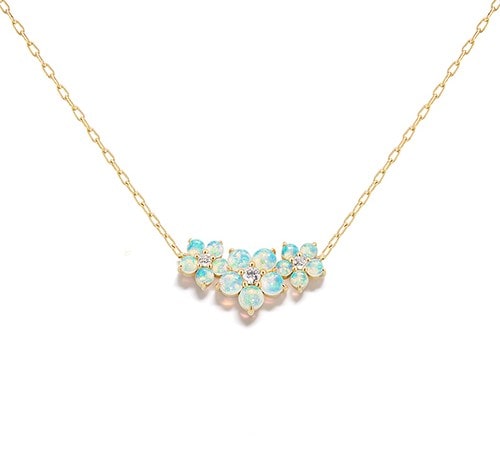 Colorful Luster
Elegant and eye-catching opals have a subtle yet vibrant hue that will be appreciated for their beauty no matter what type of jewelry they accentuate. This opal and gold necklace by Jane Taylor features opalescent stones arranged into three beautiful flowers along a delicate yellow gold chain. Pair it with other pieces of gold jewelry for an even more cohesive and attention-grabbing look.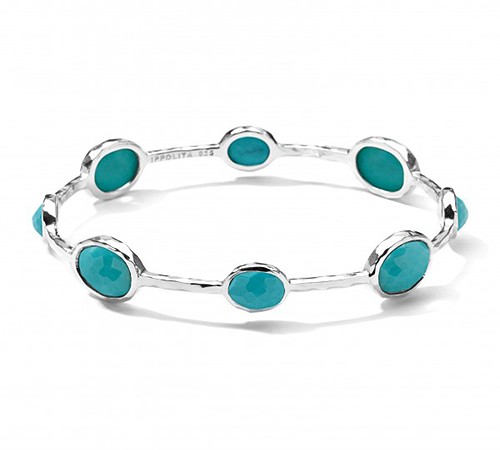 Gems Here to Stay
A great way to wear incredible gemstones without fear is by wearing a gemstone bangle with bezel set stone into the precious metal. Bangle bracelets look great stacked together or worn solo. This turquoise and sterling silver bracelet by Ippolita presents a rugged and earthy stone set beautifully in stunning silver for a dazzling contrasting effect. Pair this piece with more neutral tones or the call upon the opposite side of the color wheel with a red dress.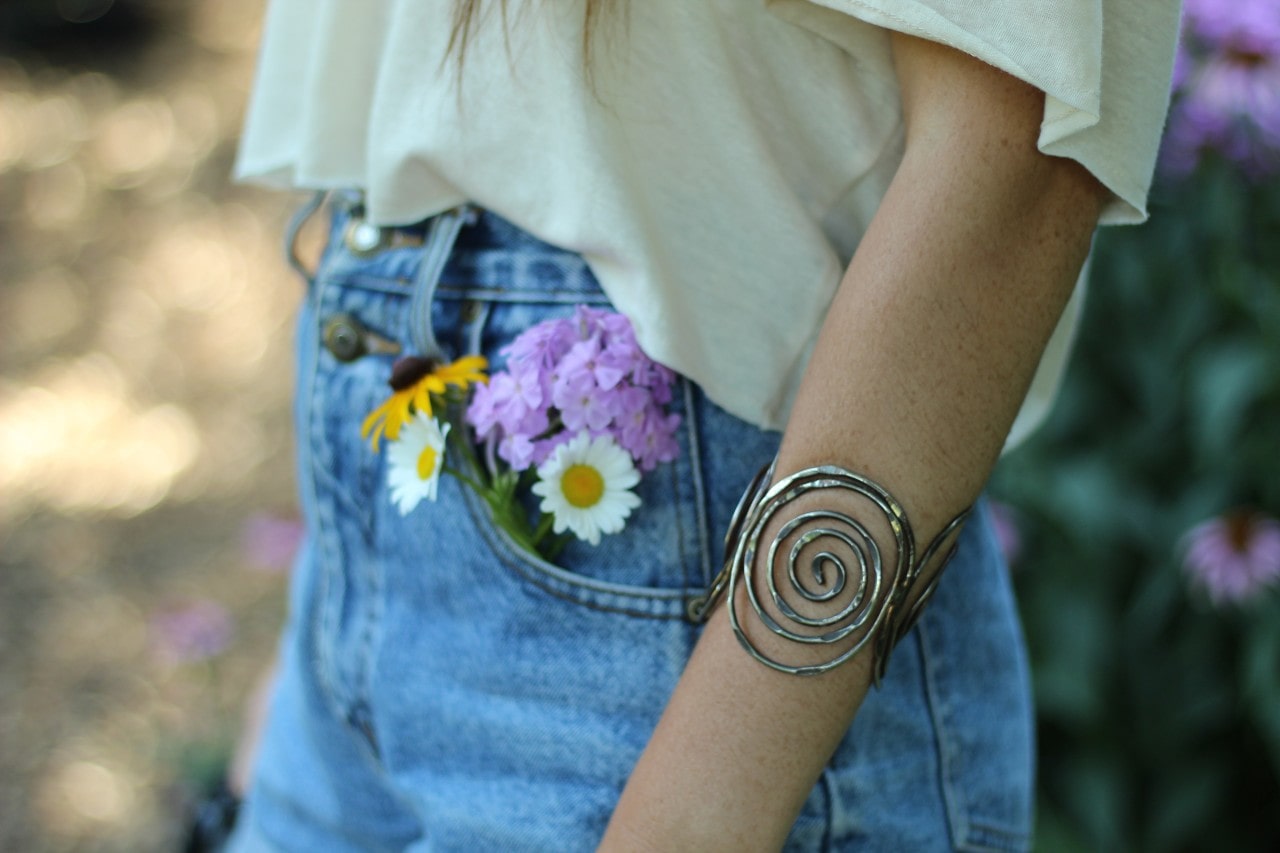 Find Bold Jewelry at Frank Adams Jewelers
We look forward to you exploring the beautiful fashion jewelry in our Frank Adams Jewelers showroom. With many styles of necklaces, rings, bracelets, and earrings, we are confident you will find the piece that will speak the message you wish to portray, be that sophisticated or whimsical, classic, or contemporary. Browse through our designer collections with one of our trained associates, who will be able to answer all of your jewelry questions. Visit our stunning Albany jewelry store for an incredible experience with our trained experts and beautiful jewelry that will be great for everyone.