How to Wear Your Bridal Rings
March 5th, 2022
An engagement ring and wedding band are highly symbolic pieces of jewelry that represent the commitment two people share. But which ring goes first? Deciding which way to wear both of these rings depends on the person, but there are a few popular ways to style these together. Our guide to how to wear your bridal stack should help you decide.
How Do You Wear Your Rings During or After the Ceremony'
Congratulations! It is the day of your wedding. All of the planning and hard work is finished, and the celebration can begin. Before you walk down the aisle, figure out how to wear your engagement ring during the ceremony.
You could remove the engagement ring altogether and only wear the wedding band. Many brides switch their engagement ring to the right hand, so they have their ring finger free to exchange rings with the vows. Alternatively, you could simply have your wedding band be placed on top of the engagement ring and switch them around at the reception. There are multiple ways to wear the rings after the big day as well.
Which is Worn First: the Engagement Ring or Wedding Band'
The wedding band is traditionally worn "closest to the heart," meaning the wedding band is first on the finger with the engagement ring on top. Some people only wear the wedding band, as they tend to be more minimalist and comfortable. They may only bust out the engagement ring on special occasions. Wedding bands are traditionally unadorned for this reason, as they are never meant to be taken off.
Contemporary Switch
Many modern spouses have shrugged off the standard and are wearing their engagement rings below the wedding band. The idea behind this style is that the engagement ring represents a promise and the wedding band on top shows that you are officially, and forever, married. From a logical point of view, it makes sense to wear them in the order in which they were received. Anniversary bands would be stacked on top, presenting a timeline of a relationship.
Different Fingers for Engagement and Wedding Rings
If you do not like how the two rings feel stacked together, then wearing the rings on different fingers is an option. Although not the traditional choice, wearing your wedding band on the left hand and an engagement ring on your right is actually a common practice in countries such as Germany and the Netherlands.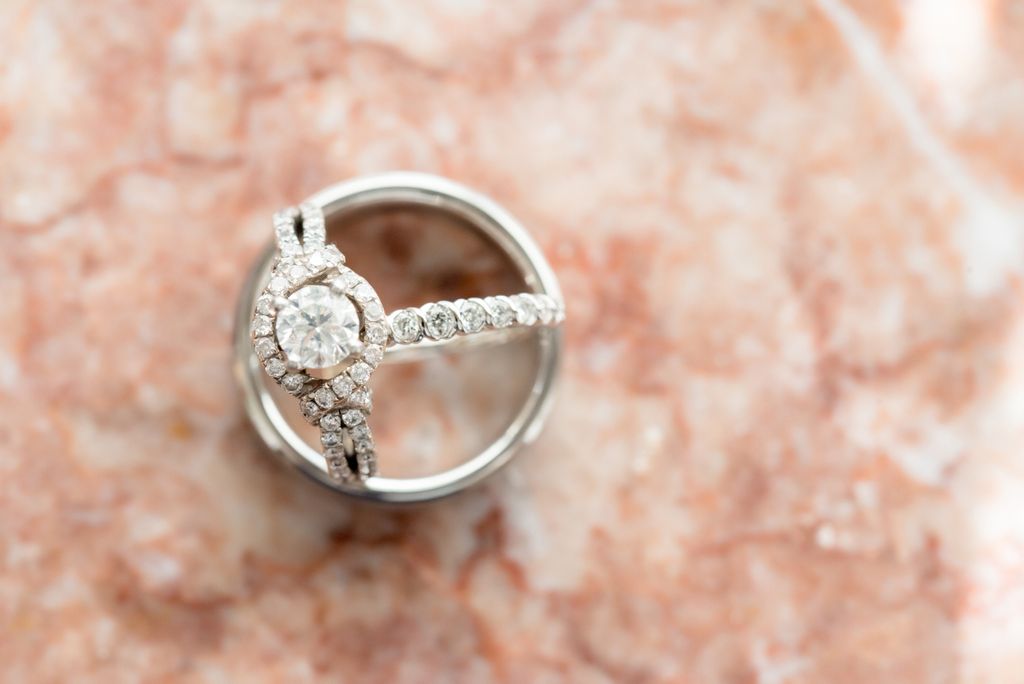 Two Rings to Say "I Do"
If you buy two wedding bands that surround the engagement ring on both sides, you won't have to choose where to wear them. Pick different styles of bands, such as colorful gemstones or intricate metalwork, to create an intriguing bridal stack. This is a distinct style that can be personalized to one's love story to match their unique journey.
Bonded Together
A way to wear both rings without worry is to have the engagement ring and wedding band soldered together. This works great for rings that came together as a set already as it means the individual rings will not spin in different directions when worn as a stack.
The downside to this is that you cannot wear the rings by themselves anymore. Some designers create split shank engagement rings that are made for the wedding band to slide between for a unified stack that can still split apart and be worn separately.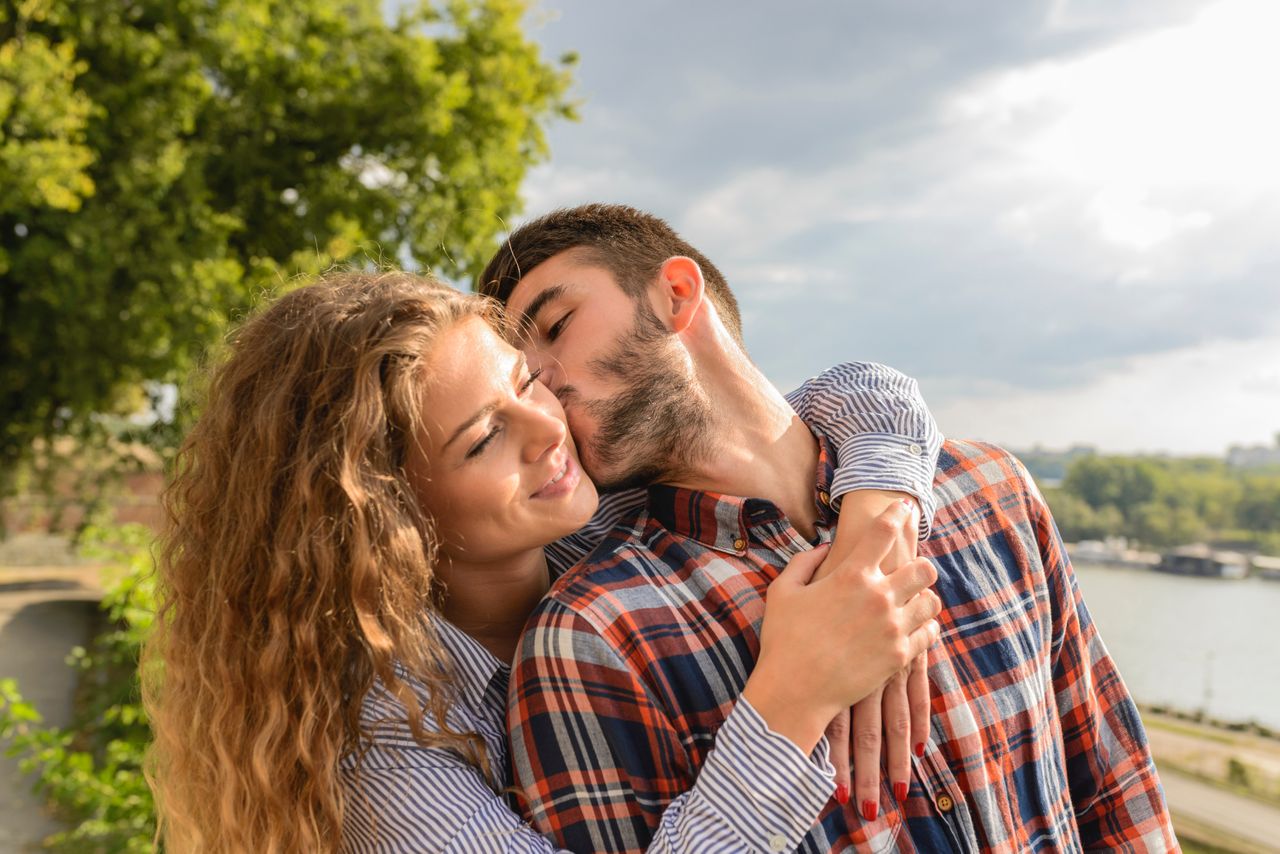 Find Your Bridal Rings at Frank Adams Jewelers
For a century, we have helped guide couples in love to wonderful engagement and wedding rings in our Frank Adams Jewelers showroom. The trusted jeweler for Albany, we are proud to have helped connect so many happy people with their next piece of luxury jewelry or finely crafted timepieces. Allow our trained professionals to repair your jewelry to bring it back to its original glory. Visit our beautiful showroom to experience exceptional service along with the finest pieces the world's designers have to offer.