Turquoise, Tanzanite, and Blue Topaz: A Guide to December's Cool Blue Birthstones
November 20th, 2023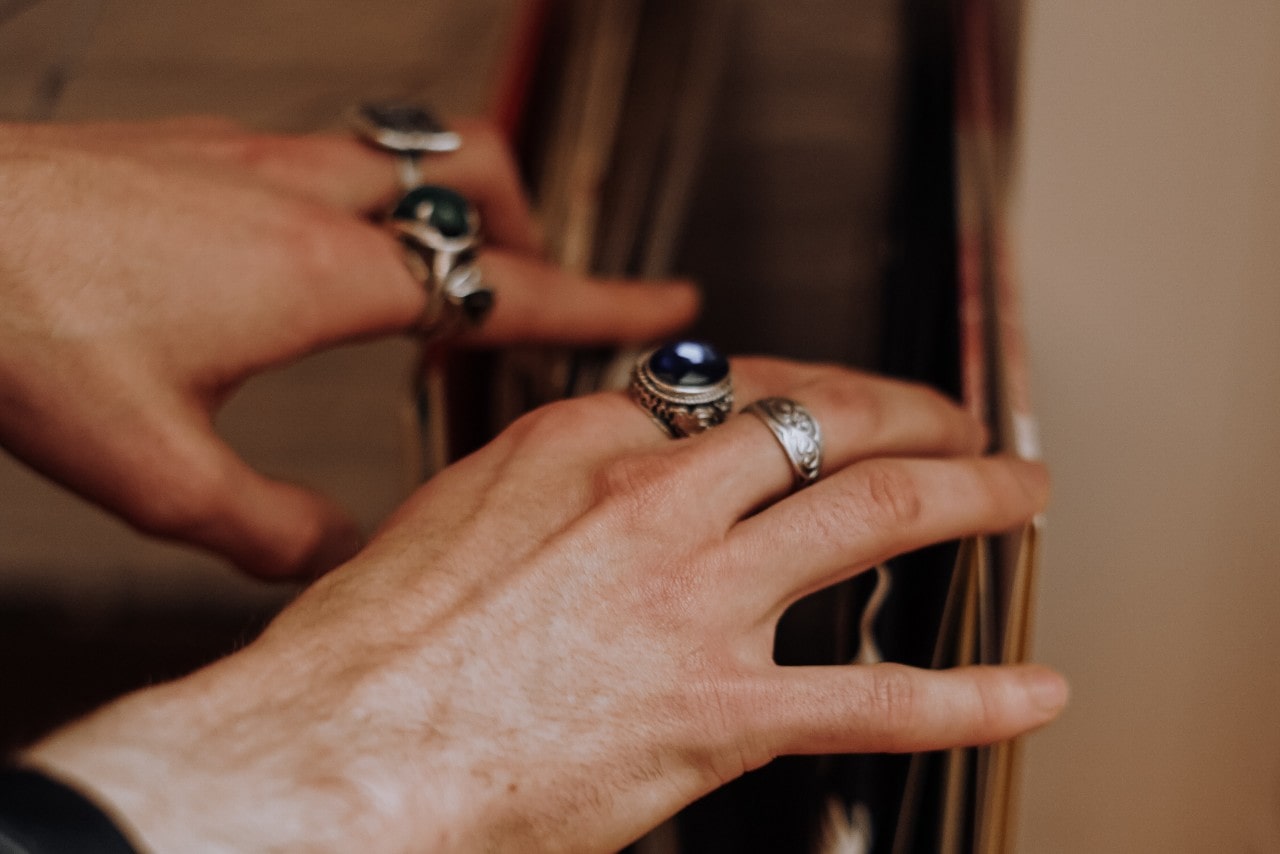 Birthstone jewelry is not only just a beautiful accessory; it's a deeply personal reflection of your identity and the stories we carry through life. These gem-laden treasures weave together memories, moments, and milestones that become ever more cherished with time. For December-born individuals, three stunning gemstones mark their special month: the ancient allure of turquoise, the mesmerizing depth of tanzanite, and the icy shimmer of blue topaz. Each evokes the mystique of winter and the sparkle of holiday lights. Dive into the incredible selection of December birthstone jewelry available at Frank Adams Jewelers.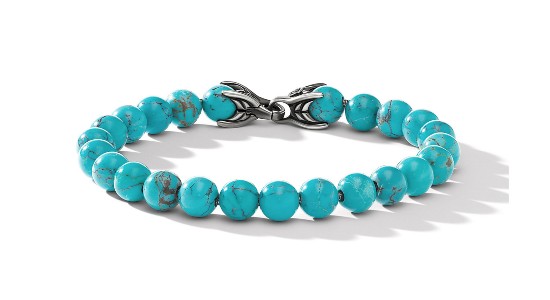 Beaded Turquoise Bracelet
For those born in December, this vibrant David Yurman turquoise beaded bracelet is a splendid birthstone gift choice. Its natural turquoise beads radiate the cool hues of the month, invoking feelings of protection and serenity. Designed with versatility in mind, this bracelet caters to those who appreciate casual, daily wear jewelry. Its subtle beauty compliments a myriad of outfits, transitioning effortlessly from day to night. Gifting this piece is a harmonious blend of style, tenderness, and the cherished symbolism of December's birthstone.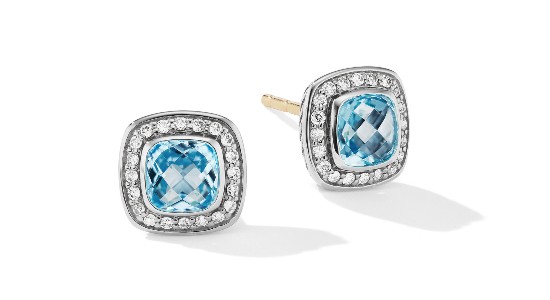 Blue Topaz Stud Earrings
Those celebrating their birthday in the chilly month of December may also love these Petite Albion stud earrings with blue topaz and pavé diamonds. These earrings are an embodiment of subtle glamor, adding just the right amount of sparkle without being overwhelming. Especially for individuals with blue eyes, wearing these turquoise-hued studs can accentuate their eye color, making them truly stand out. Their refined charm ensures they're versatile enough for daily wear, yet they pack enough shimmer to elevate special occasions. A timeless gift that effortlessly enhances your innate beauty.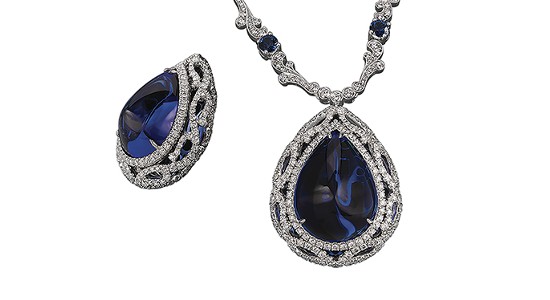 Dramatic Tanzanite Pendant Necklace
Seeking a piece that promises to leave an unforgettable impression? For a special someone born in December, this tanzanite pendant necklace by Jack Kelege could be the ultimate gift. Exuding unmatched allure, its centerpiece—deep blue tanzanite—holds an otherworldly allure. At any black-tie event, this necklace won't just compliment an outfit; it will become the topic of admiration. The tanzanite's captivating color, symbolic of December births, ensures the wearer stands out, mesmerizing onlookers and capturing the essence of luxury and timeless sophistication. It's truly a showstopper, worthy of the most significant occasions.
Delicate Blue Topaz Cuff Bracelet
For the on-the-go fashionista, this cuff bracelet adorned with two icy blue topaz stones is a dream come true. Its design allows for effortless slip-on over any sleeve, making it the ideal accessory when time is of the essence. This piece doesn't just add sparkle; it elevates an entire ensemble with its radiant shine and luxurious touch. A must-have for those seeking a blend of convenience and elegance in their jewelry collection.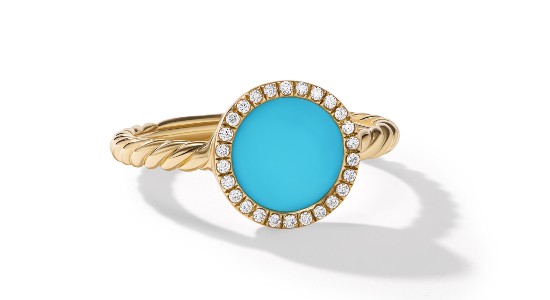 Bold Turquoise Fashion Ring
A birthstone is deeply personal, representing your unique identity and the month you graced the world. What better way to showcase this gem than on a bold fashion ring? Such a setting offers not just a home for the stone, but a stage, allowing the wearer to express themselves with confidence and pride. This Petite DY Elements ring, crafted in 18k yellow gold with turquoise and pavé diamonds, embodies this sentiment perfectly. Its radiant design draws attention, enabling you to wear their birth month boldly, blending sensibility with statement in a harmonious dance of opulence and self-expression.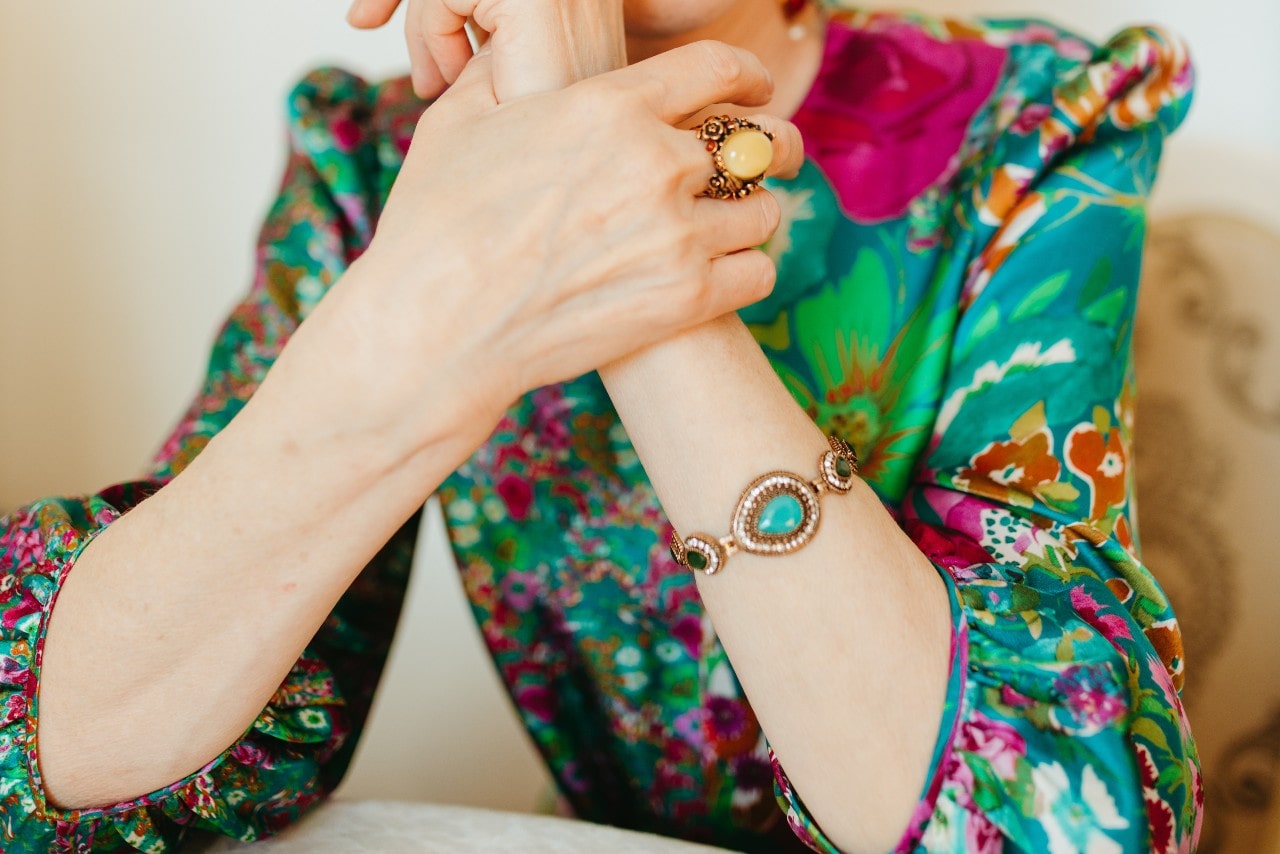 Shop December Birthstone Jewelry at Frank Adams Jewelers
Discover the allure of December birthstone jewelry at Frank Adams Jewelers. Our luxurious Albany jewelry store boasts a curated collection of breathtaking pieces destined to captivate. From timeless classics to contemporary marvels, there's something to match every preference. To ensure an experience tailored to your desires, request an appointment for a personalized consultation with one of our dedicated team members. Your dream piece awaits.