Easy Tips on How to Shop for an Engagement Ring
December 20th, 2021
It's easy to feel the pressure when choosing an engagement ring. After all, this piece of jewelry represents something your sweetheart will wear every day for the rest of their life. Whether you are shopping alone or with your partner, it is natural to be stressed about this purchase. The good news is our experts have a few tips and tricks to make the process go much smoother. Read on to discover Frank Adams Jewelers' top suggestions on how to shop for an engagement ring.
Know Your Budget
The belief that an engagement ring should cost three months' salary has luckily been revealed as a myth. On the contrary, the right price for a ring is whatever one you and your sweetie feel is appropriate. While rings can cost tens of thousands, it is definitely possible to purchase an exquisite design for less. For best results, figure out a budget you are comfortable with in advance to avoid any awkward surprises on shopping day.

Consider Diamond Shape
Couples often spend months agonizing over what ring setting is right for their taste and budget. What they may not consider is which stone shape best reflects their personal style. Additionally, each of the diamond cuts offers unique advantages. For example, many shoppers say round diamonds are the best for highlighting a stone's brilliance.

Find the Right Designer
Once you have selected the ideal stone shape, it's time to research designers. The artist behind your ring, the designer, has a profound effect on both the quality of the ring and its appearance. Moreover, different designers offer various advantages when it comes to style and sustainability. Martin Flyer is a great choice for those seeking rings that combine form and function. Designer Mark Patterson is renowned for using sustainable materials that have been ethically sourced.
Always Buy Certified
When talking about ring quality, buying a certified diamond is the only way to ensure you are getting what you pay for. After locating the ring of your dreams, check to be sure it was certified by a lab like the American Gem Society. When you choose a non-certified diamond, there's always a chance the grade has been inflated so the sellers can charge more. In many cases, these stones have flaws and inclusions that make them less valuable.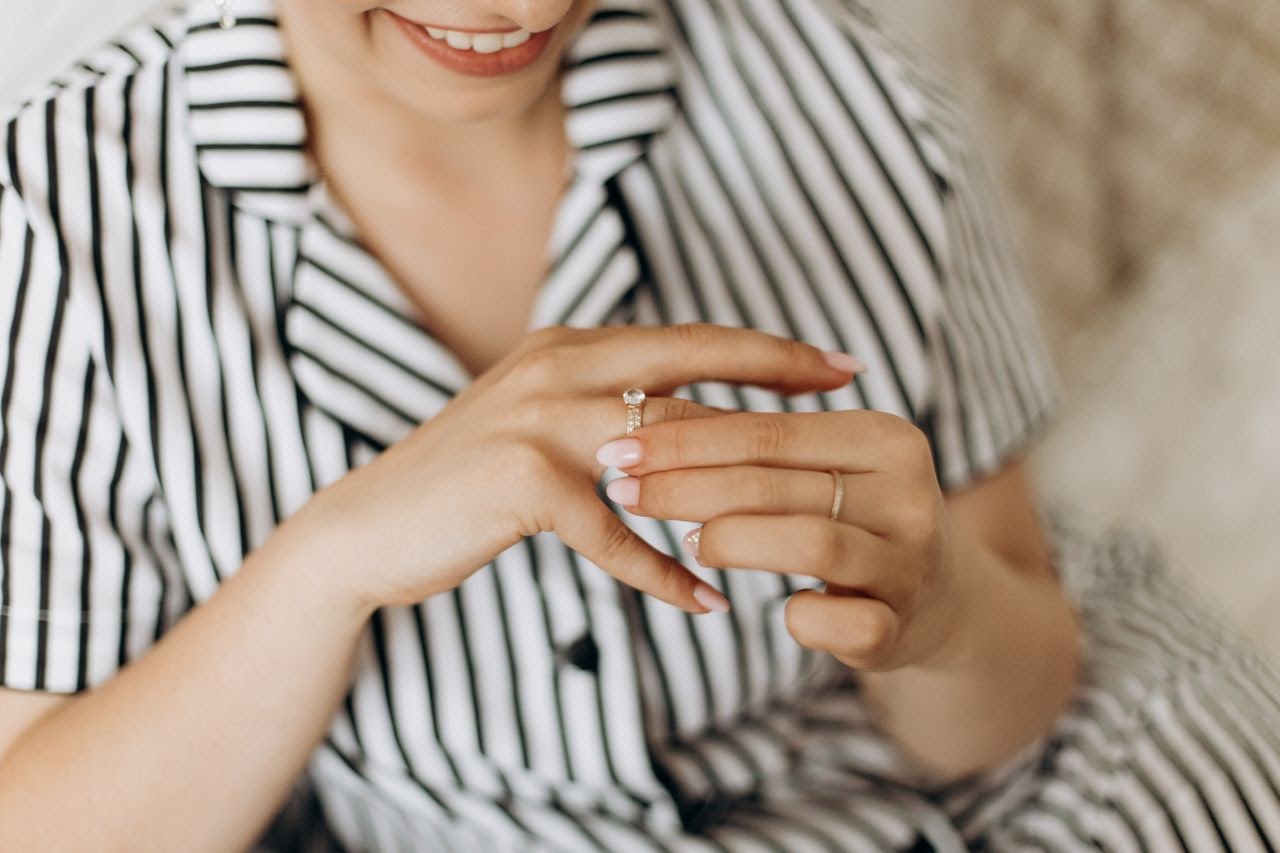 Decide Where to Buy an Engagement Ring
Just because you have chosen a ring designer doesn't mean you know where to purchase this symbol of love and commitment. With so many online and brick-and-mortar jewelry shops out there, finding a supplier you trust can be challenging. In many cases, opting for a local jeweler makes more sense than going the chain route. Not only do they offer more personalized service, but they also tend to provide better pricing. We at Frank Adams Jewelers offer custom design services. Work with our team to create a one-of-a-kind ring she's sure to adore. Many clients appreciate the chance to browse hundreds of stones and settings on our website without leaving home. Regardless of your shopping preferences, Frank Adams Jewelers is your source for fine and bridal jewelry in Albany and beyond. Contact us today and find something exceptional.