Elegance Redefined: Mastering the Art of Pairing Diamond Earrings and Bracelets
October 5th, 2023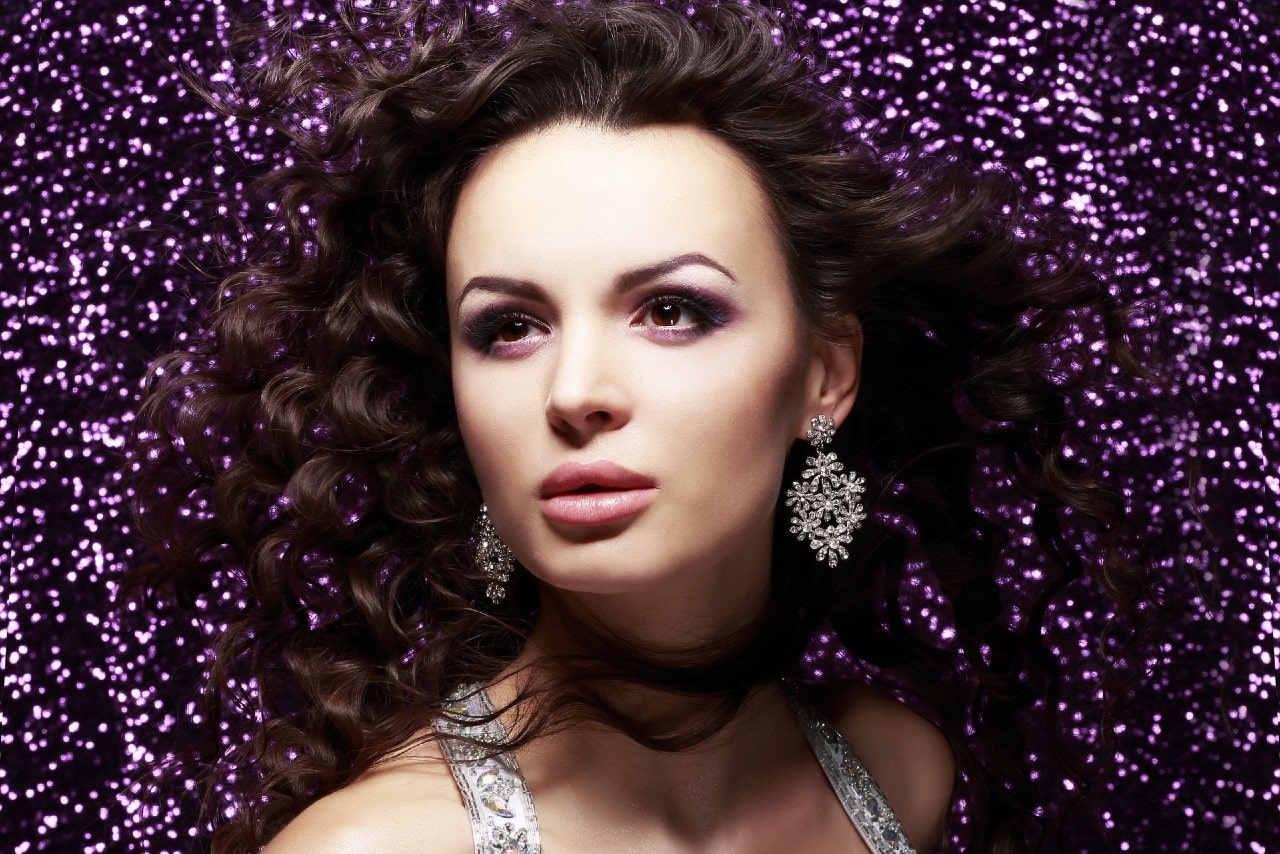 In the realm of fine jewelry, few things capture the essence of elegance and confidence like the sparkle of diamonds. The harmonious union of diamond earrings and bracelets not only elevates your ensemble but also amplifies your self-assurance. Every glint of light reflects not just the brilliance of these precious stones, but also your inner poise and charisma. In this guide, we delve into the art of pairing diamond earrings with diamond bracelets to cultivate a look that radiates confidence from every angle. Whether you're preparing for a formal gala, a professional gathering, or a casual social event, perfecting this combination with pieces from our inventory at Frank Adams Jewelers will empower you to exude a captivating aura that's uniquely your own.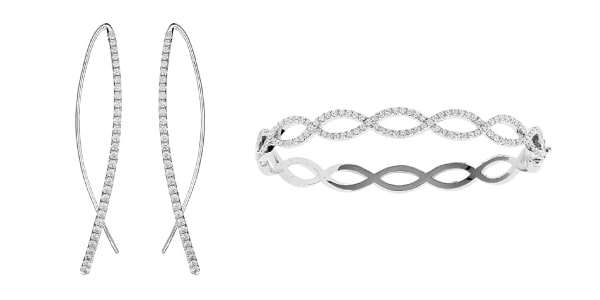 Show-Stopping Shapes
When it comes to making a statement with your jewelry, geometric designs offer a contemporary and captivating approach. The marriage of precise lines and intricate patterns creates a harmonious blend of modernity and sophistication. A prime example of this captivating trend are these stunning Jack Kelege diamond drop earrings. These earrings embody a fusion of artistry and precision, making them the perfect match for the Jack Kelege interweaving bangle. Together, these pieces form a harmonious synergy of design, allowing you to showcase a contemporary flair that's bound to turn heads and spark conversations.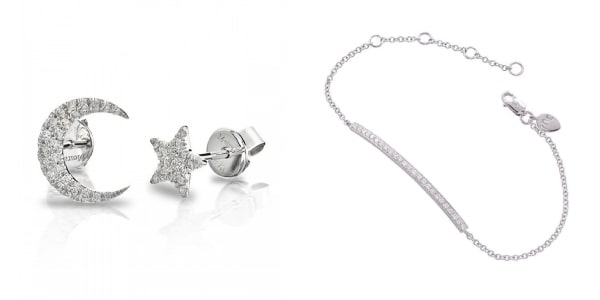 Celestial Celebrations
Express your connection to the cosmos and add a touch of ethereal elegance to your look with celestial-inspired pieces. Diamonds, like stars illuminating the night sky, capture the essence of celestial wonder. These Meira T moon and star stud earrings twinkle with the same brilliance as distant constellations, embodying the magic of the heavens. Complementing this cosmic allure is this Meira T diamond bracelet, resembling a shooting star blazing its trail through the universe. Together, these pieces form a duo that allows you to adorn yourself with the radiance of the stars.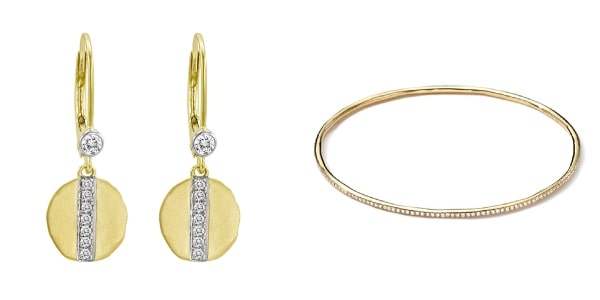 Gorgeously Yellow Gold
Crafting a jewelry ensemble centered around yellow gold is a timeless choice. The Meira T yellow gold diamond drop earrings, with their delicate design and exquisite detailing, embody a harmonious fusion of precious metal and dazzling gemstones. Paired seamlessly with these earrings is this Ippolita gold diamond bangle, a masterpiece that evokes an air of elegance with its radiant diamonds set against the lustrous yellow gold backdrop. Together, these pieces create a symphony of luxury, where the gold's rich tones and diamonds' brilliance dance in perfect harmony.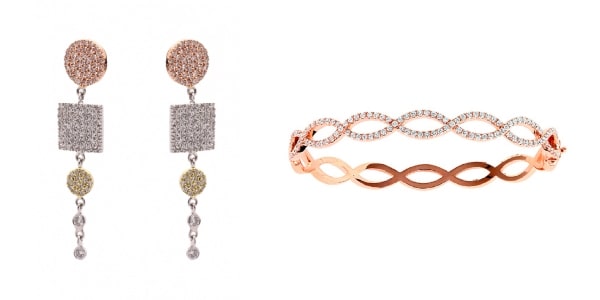 Marvelous Mixed Metals
The artful blend of different metals, like these Meira T mixed metal drop earrings, infuses your look with a dynamic and contemporary edge. Pairing them with this rose gold diamond bangle from Jack Kelege achieves a striking contrast. What's more, the beauty of mixing metals lies in its versatility, allowing you to amplify this look by incorporating your other favorite bangles crafted with various metals. This intersection of metals not only celebrates the diverse facets of your style but also captures the essence of modern eclecticism, demonstrating that, much like in life, harmonizing different elements can result in a truly remarkable and harmonious outcome.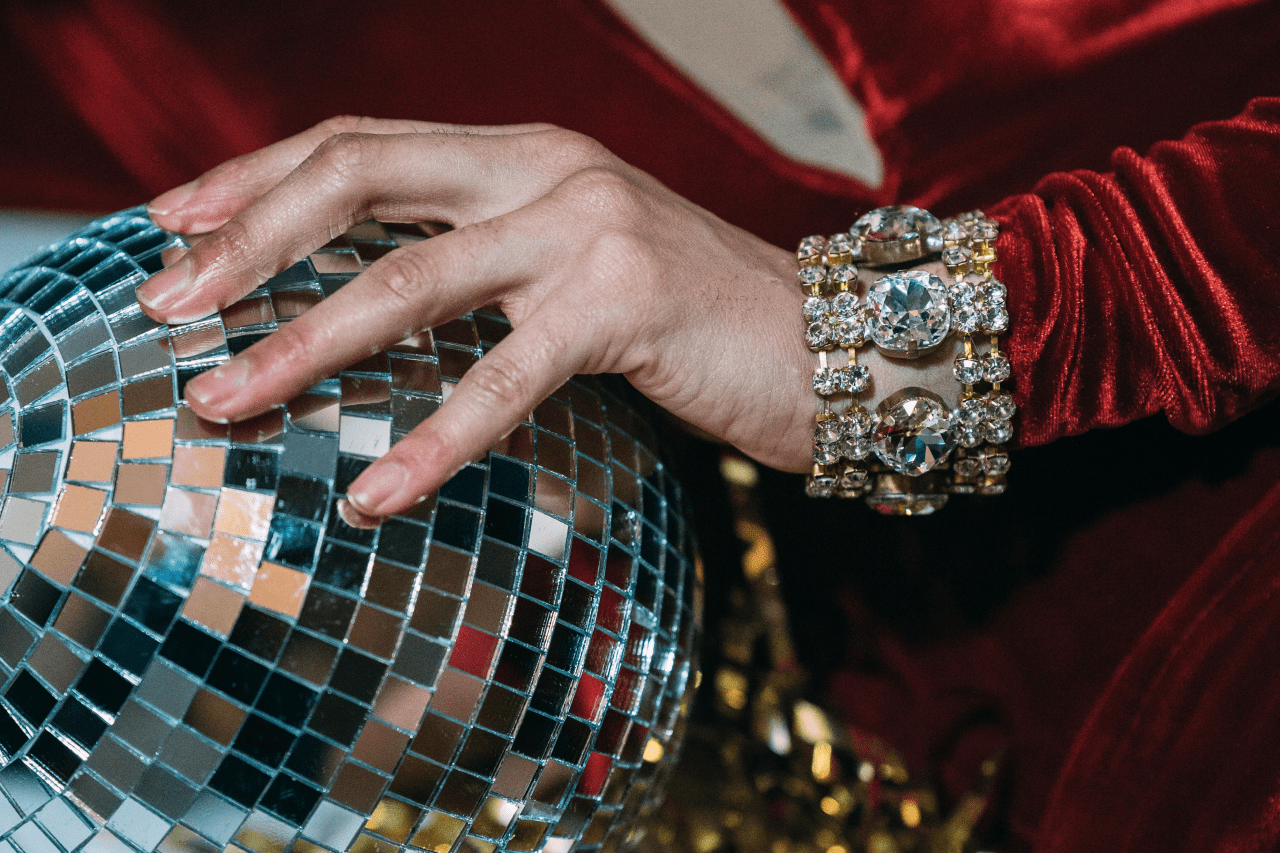 Shop Beautiful Diamond Jewelry at Frank Adams Jewelers
At Frank Adams Jewelers, we take pride in being your premier destination for exquisite diamond jewelry in New York. Our Albany jewelry store showcases a curated collection that exemplifies the artistry and luxury you desire. Our team of professional jewelers is dedicated to assisting you in finding the perfect piece that resonates with your style and preferences. With a legacy spanning years, we've established ourselves as a trusted source for timeless elegance and contemporary sophistication. Our commitment to quality and excellence ensures that your journey at Frank Adams Jewelers is one marked by exceptional service and unparalleled satisfaction. Visit us today and discover the diamond jewelry of your dreams.