Biggest Bang For Your Buck: How to Save on Your Engagement Ring
April 20th, 2023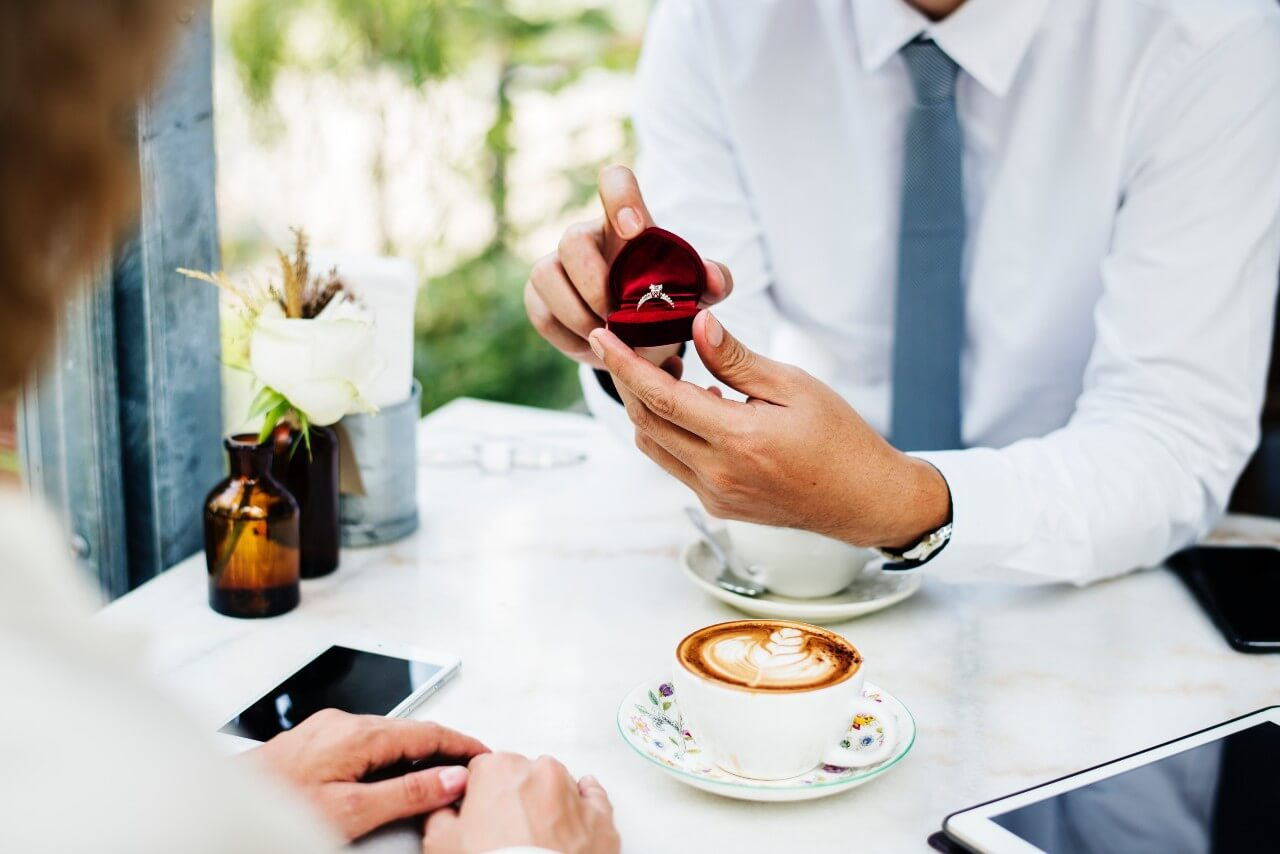 Shopping for an engagement ring can be an exciting experience, but it can also be quite daunting, especially when you're on a budget. However, it's important to remember that an engagement ring is an investment in your future together and doesn't necessarily have to break the bank. In fact, there are many ways to save money while shopping for an engagement ring without sacrificing quality or style. Plus, engagement rings can always be upgraded or enhanced in the future as your financial situation improves. Our Frank Adams staff has compiled a list of tricks for saving money while shopping for an engagement ring, so you can focus on the excitement of the proposal and the love that the ring represents.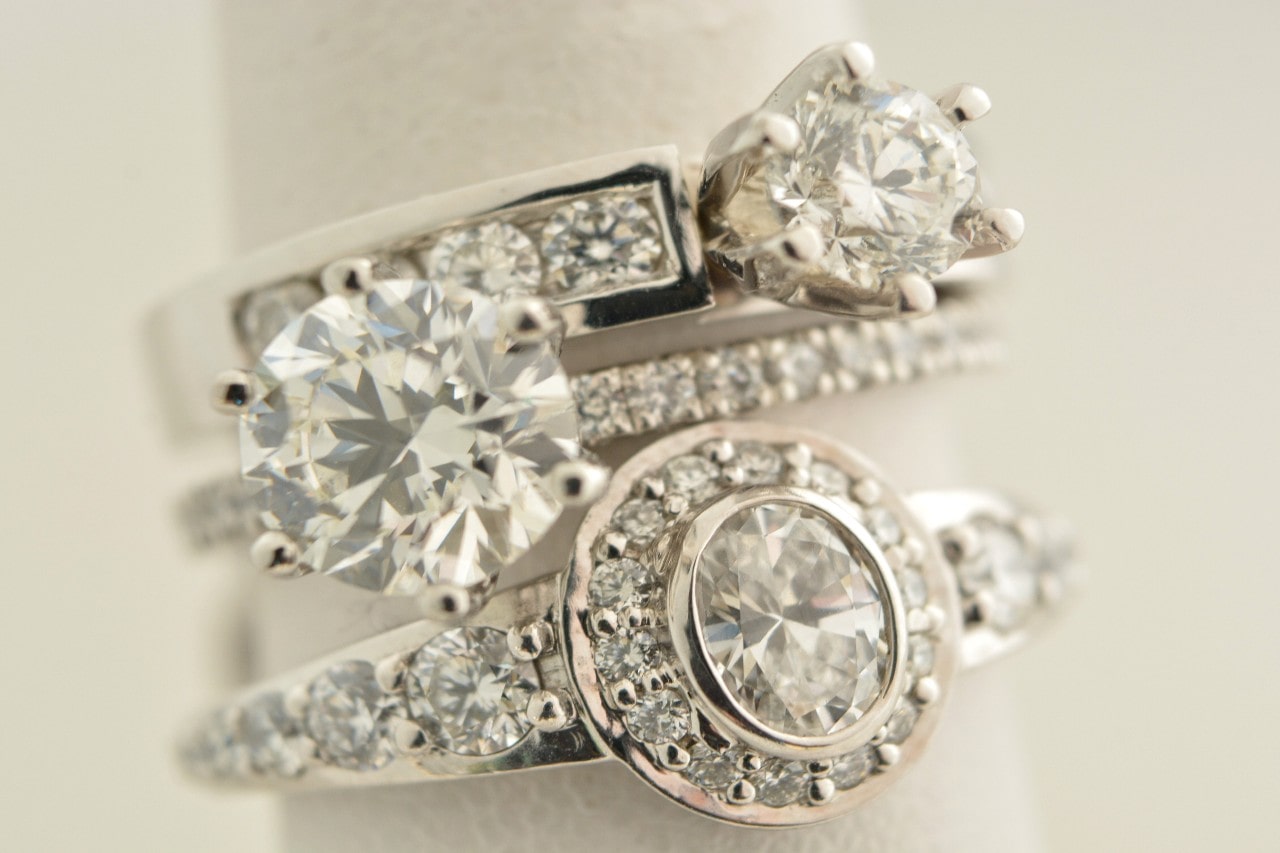 Try Diamond Alternatives
There are several more budget-friendly alternatives to the traditional diamond that can still provide the same sparkle and beauty. One popular choice is moissanite, which is a lab-created gemstone that has a similar appearance to a diamond but at a fraction of the cost. Moissanite is also known for its durability and resistance to scratches, making it a great option for everyday wear. Another alternative is lab-grown diamonds, which are made using advanced technology to mimic the natural process of diamond formation. Lab-grown diamonds are chemically identical to natural diamonds but are typically less expensive due to the controlled production process. Ultimately, choosing a diamond alternative comes down to personal preference and budget, but these options offer an opportunity to save money while still getting a beautiful and long-lasting engagement ring.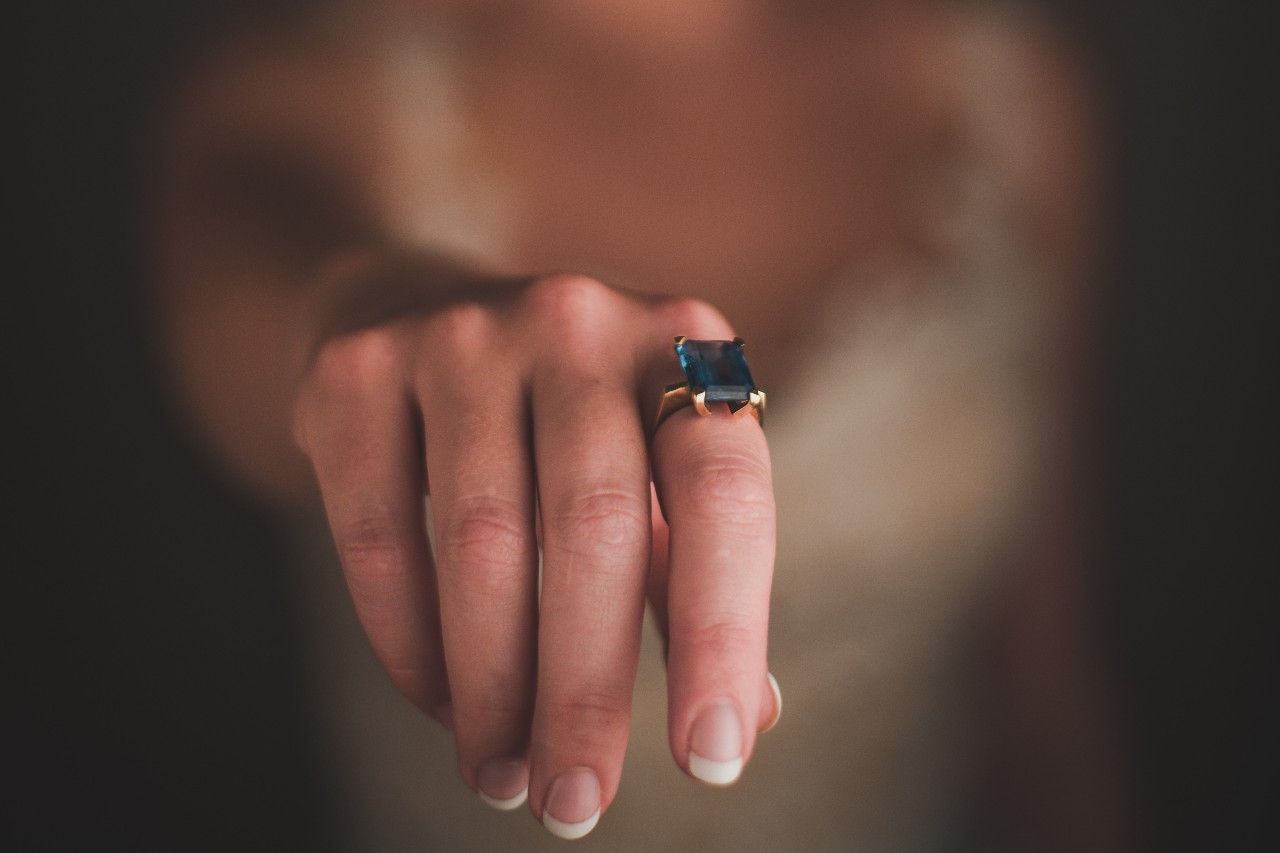 Think About Gemstones
Gemstones are another great alternative to pricey diamonds. Gemstones have become increasingly popular in recent years as a stylish way to add a pop of color to an engagement ring. Some popular gemstone options include sapphires, emeralds, and rubies, all of which are durable enough for everyday wear. It is important that you choose a jewel that has a high Mohs scale rating. Colored gemstones can also hold personal significance, such as a birthstone or a favorite color. Additionally, many gemstones can often be found at a lower price point than diamonds, allowing you to get a larger and more colorful stone for your money. A gemstone engagement ring offers an opportunity to express your individuality and style while staying within your budget.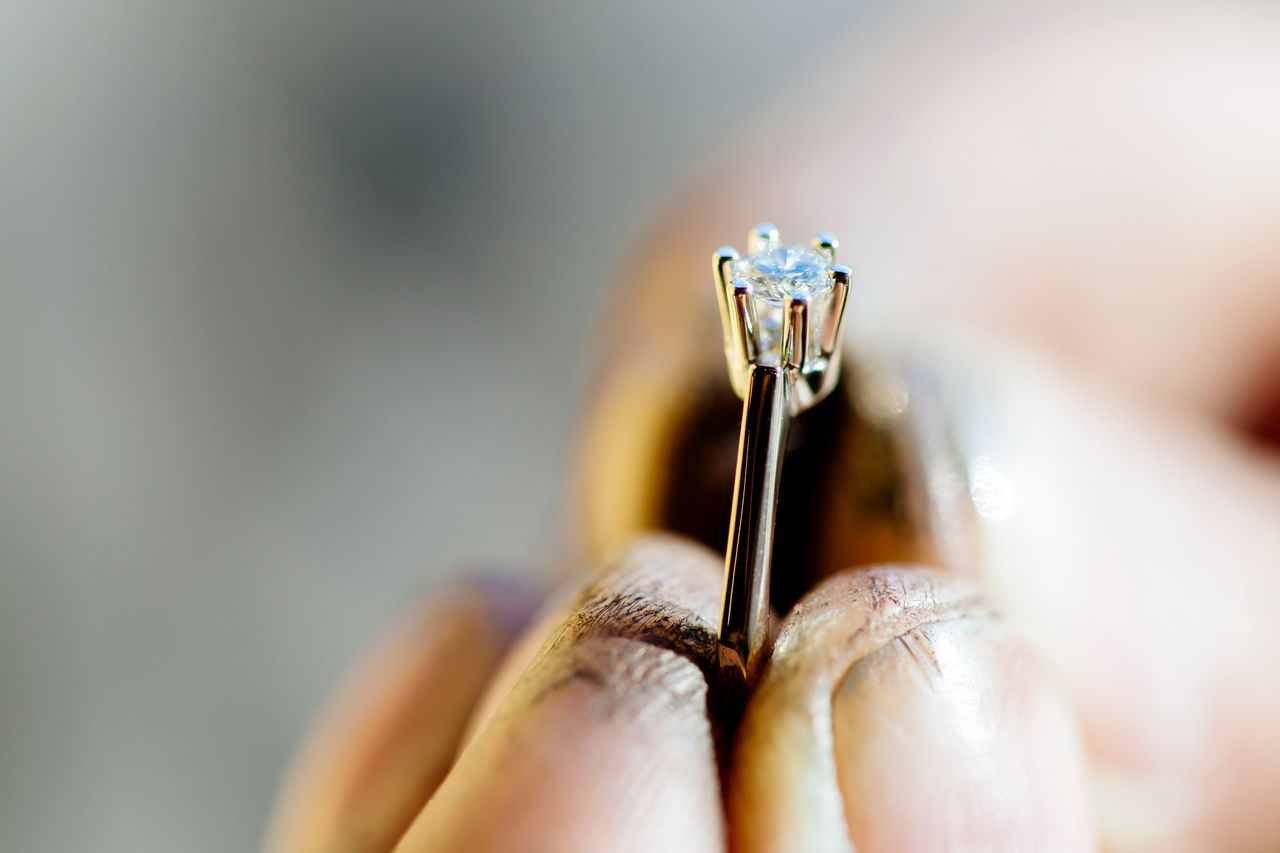 Stay Simple With Solitaires
Solitaire engagement ring settings are a timeless and classic option that can be a great choice for those on a budget. These settings feature a single diamond or gemstone, often with a plain band, which can be less expensive than more elaborate settings. Solitaires are a favorite among brides because of their simple and elegant design, and they can be easily paired with any wedding band. Additionally, the focus on a single stone in a solitaire setting allows you to delegate more of your budget toward a higher-quality diamond or gemstone, rather than spreading your budget across multiple smaller stones or more complex settings. Whether you prefer a round, princess, or cushion-cut stone, a solitaire engagement ring setting will never go out of style, regardless of your budget.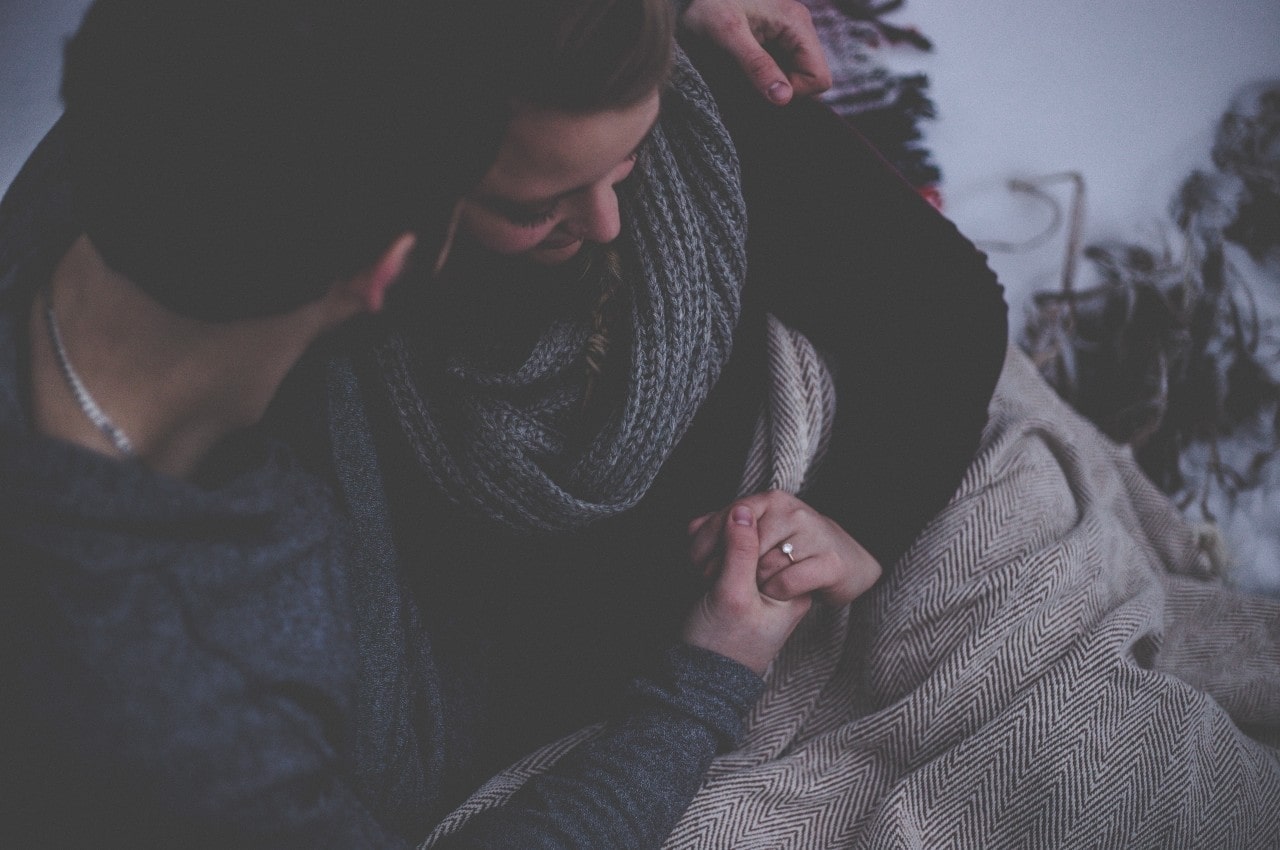 Discover Engagement Rings at Frank Adams Jewelers
At Frank Adams Jewelers, we are dedicated to helping our New York customers find the perfect engagement ring for their beloved. We offer an extensive selection of designer engagement rings to suit every taste and budget, and our knowledgeable staff is here to guide you through the process of selecting the ideal ring. We understand that an engagement ring is a symbol of your love and commitment, and we take pride in helping our customers find the optimal engagement ring that will be cherished for a lifetime. View our superb selections at our Albany showroom and experience the exceptional service and quality that has made Frank Adams Jewelers a trusted name in the industry for over a century.