5 Must-Know Tips for Pairing Stackable Wedding Bands with Your Engagement Ring
March 10th, 2021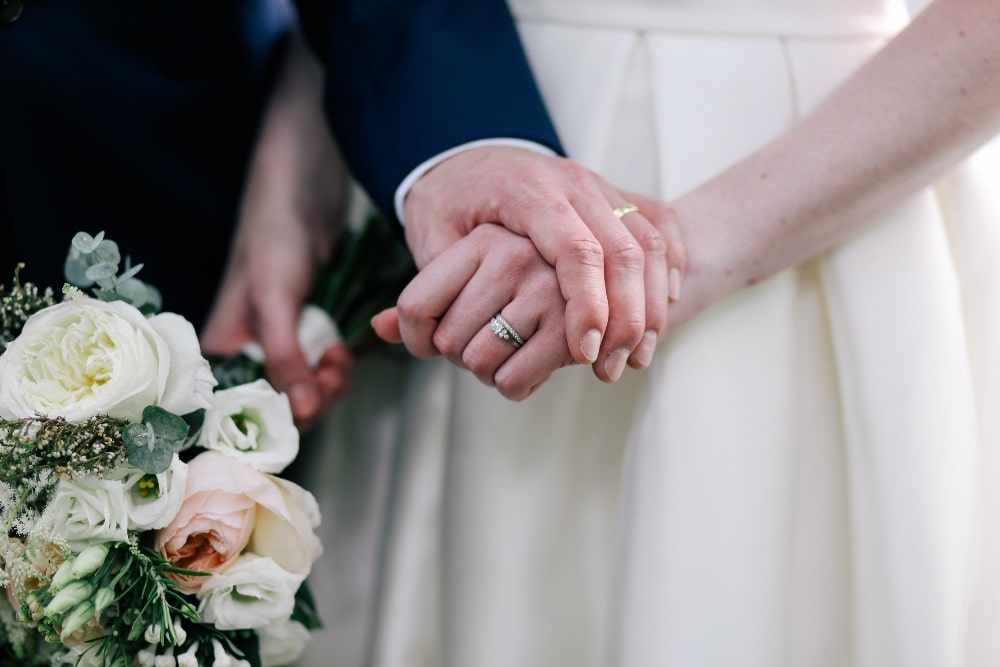 Undoubtedly, stackable wedding bands are an uber-popular trend among modern women. A ring stack is a set of rings that sit or nest together. Brides who decide to give it a try can create a one-of-a-kind wedding set with a traditional engagement ring and a stackable band (or two!). But perhaps the most exciting part is that they can switch bands for special occasions or for personal style, plus they can add to their ring stack collection over time.
Opt for a Classic Base
The theme is key to layering stackable wedding bands. You'll want to select one element to keep things coordinated. Give in to your creative whims with different styles but stick to matching metals. Or play with finishes to create texture and intrigue with multiple simply styled gold bands. Choose a focal point for a cohesive look. For example, if yellow gold is your through-line, feel free to mix textures and stone colors since each ring connects through the same sunny hue. Or say you love the idea of mixing metals—stick to a single stone color instead of adding colored gemstones into the mix.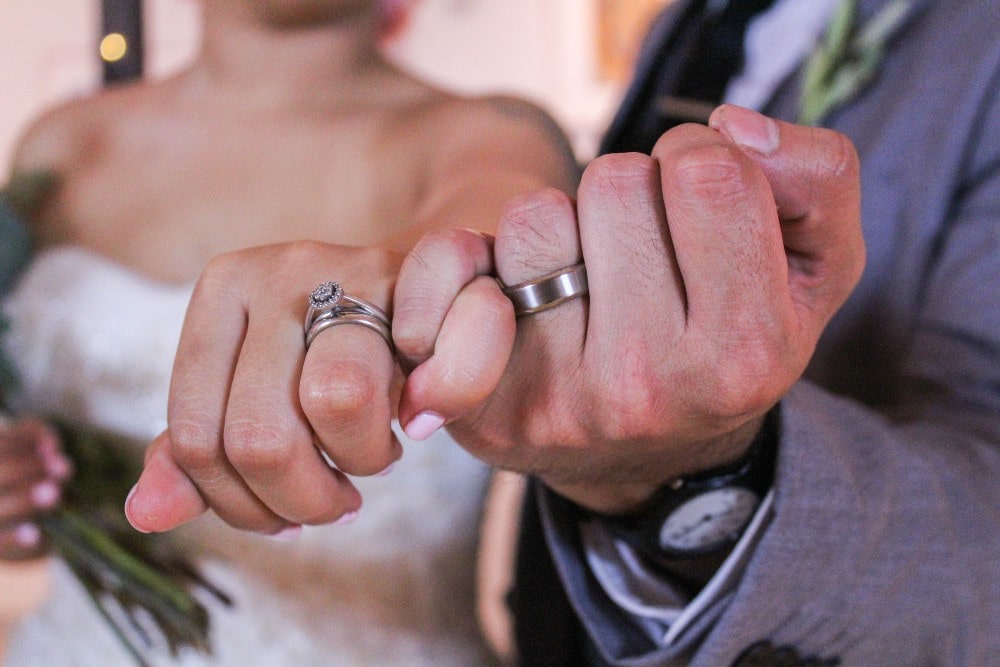 Three's a Charm
Especially if you're overwhelmed by all the gorgeous choices, a good rule of thumb is odd numbers are best, and three is a great place to start.
An "enclosure" stack is great for brides new to the trend. An enclosure stack gives the impression that the collection is meant for each other. Generally consisting of a trio of rings, one with a large center stone sits in the middle and is flanked by two slender rings, perhaps one that arches away and another that sits parallel to the center stone.
Mix and Mingle
For a cool and eclectic pairing, try mixing and matching stackable wedding bands with lower mountings. These slender, delicate, unexpected bands add a significant contrast like this stunning confection from Sethi Couture. This approach is likely to create negative space between your engagement ring and bands, which can be eye-catching and aesthetically satisfying on its own.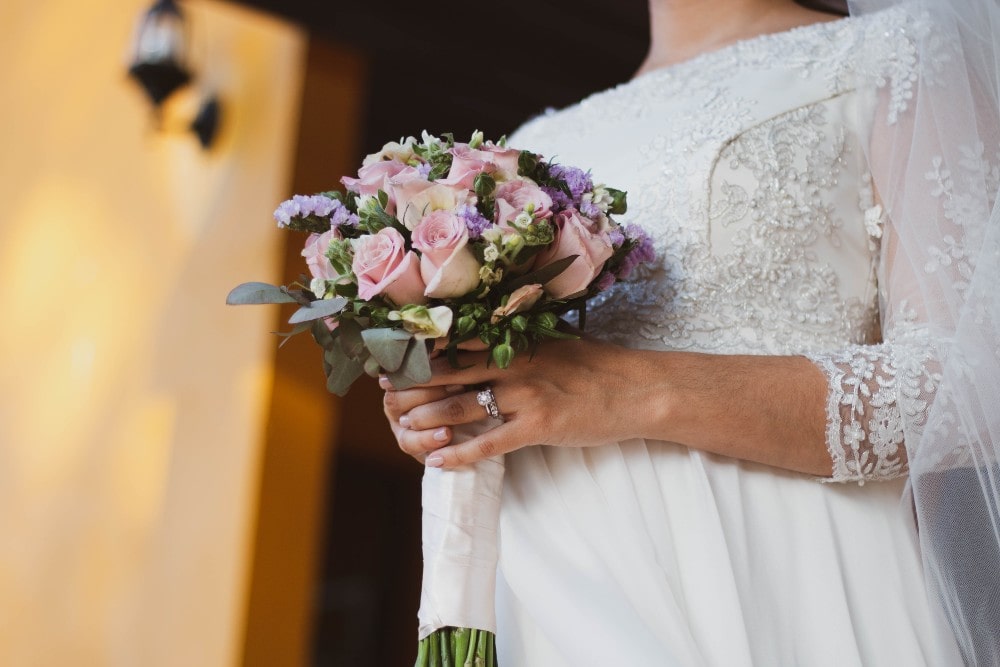 Raise the Bar
For an exceptionally bright and icy look, having a raised mounting for your engagement ring allows for big bling when coupled with a chunky flushed stack of diamond bands. Another option that can still offer sensational sparkle is to forego a traditional engagement ring for a set of pave-set or channel bands for a glittering overall effect. Martin Flyer boasts stunning examples like this wide-set triple channel beauty bursting with diamonds.
Timing Is Everything
It's best to start small and add to your collection over time. Special moments like anniversaries, job promotions, new babies, and the like are perfect opportunities for another band to mark the occasion with a sweet gesture.
If you can't help yourself and end up with too many for your left hand, consider wearing just your engagement ring on that hand and wear the stackable wedding bands on your right.
Explore More Stackable Wedding Bands at Frank Adams
Come try on stackable wedding bands at our Albany, NY, jewelry store. We're a family-owned business ready to help you and your loved ones with all of your bridal jewelry needs. We are proud to carry an extensive collection of luxury bridal jewelry designers, and we invite you to come and experience our first-class customer service.