Engagement Ring Trends To Look For In Winter 2023
November 5th, 2023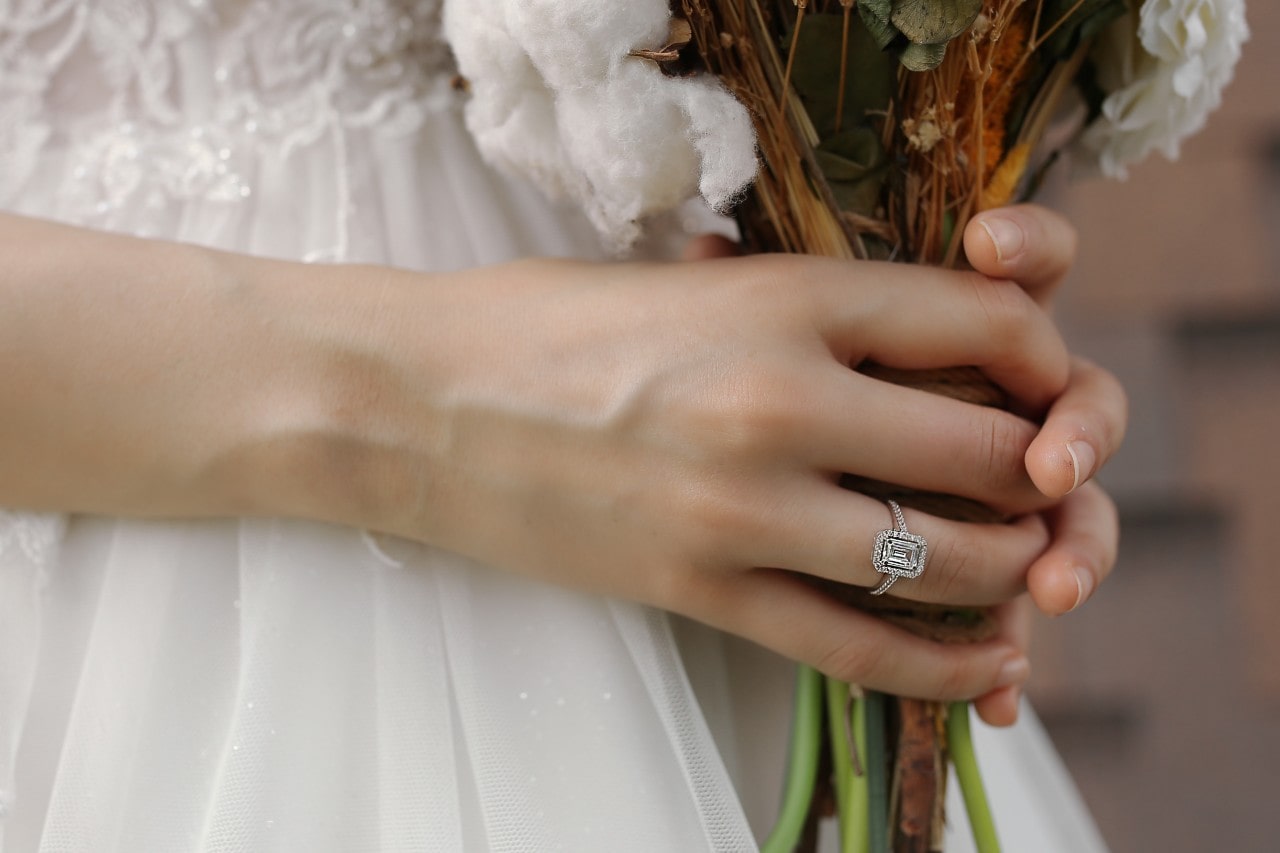 As the winter of 2023 approaches, there has been a captivating shift in the world of engagement rings. Rings that defy convention and stray from the status quo are capturing the hearts of modern couples. No longer tethered to tradition, today's lovebirds are embracing designs that resonate with their unique personalities. These contemporary styles, both fresh and audacious, celebrate love in its boldest form. At Frank Adams Jewelers, we've always revered the timeless beauty of these symbols of commitment. For those with a disposition towards new and exciting styles, our incredible inventory of designer engagement rings eagerly awaits.
Bezel Settings
This winter, bezel set engagement rings are making a prominent mark in jewelry trends. They offer a clean, sleek look that's not only aesthetically appealing but practical too. The bezel setting wonderfully protects the center stone, ensuring longevity and brilliance. An exemplary piece from this trend is this Martin Flyer FlyerFit solitaire. Its elegance and craftsmanship perfectly embody the allure of the bezel designs.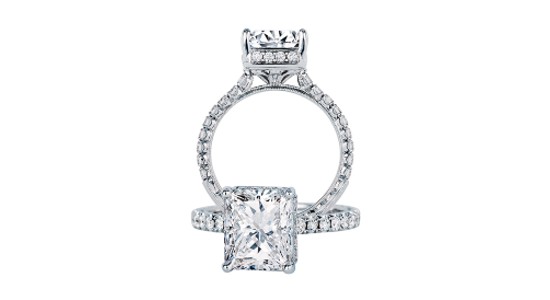 Unique Diamond Cuts
Couples are exploring beyond the traditional by gravitating towards rarer diamond cuts such as emerald, pear, and marquise. These unique cuts provide a distinct elegance and character, setting them apart from classic round or princess cuts. This exquisitely crafted Jack Kelege engagement ring is a prime example of this trend. With its impeccable design and emerald cut, it captures the essence of modern couples' desire for distinctive yet timeless pieces.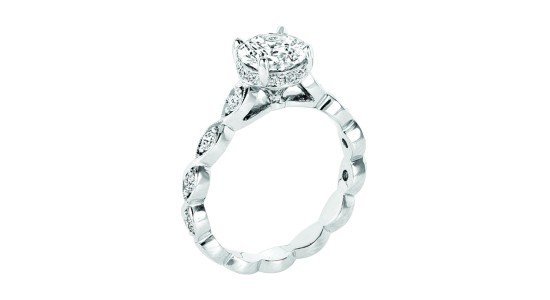 Hidden Halos
Engagement ring designs are seeing a surge in the popularity of hidden halos this year. These subtle yet impactful details lend unique visual interest to a ring's profile, an area typically given less attention. This Jack Kelege engagement ring splendidly embodies this trend. Its understated hidden halo enhances the ring's charm, offering an enchanting twist that captures admiration from every perspective.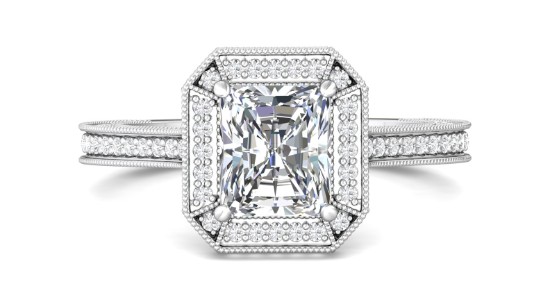 Art Deco Inspiration
A resurgence in popularity is evident for engagement rings drawing inspiration from the iconic Art Deco era. These designs, with their bold geometric shapes and clean lines, are emblematic of traditional sophistication and daring artistry. This truly mesmerizing Martin Flyer FlyerFit Micropavé Halo engagement ring beautifully demonstrates this trend. Reflecting both vintage charm and contemporary elegance, it's a shining example of how the past continues to inspire the present.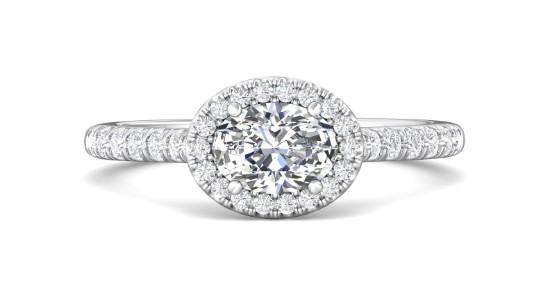 East West Stone Orientation
In modern engagement rings, the east to west center stone orientation is emerging as a beloved choice. This fresh alignment breathes new life into classic cuts, offering a unique perspective on marquise, pear, emerald, and oval shapes. Those interested in this style should consider this Martin Flyer FlyerFit engagement ring featuring a stunning oval cut center stone, showcased at Frank Adams Jewelers, which epitomizes this innovative direction. With its distinguished orientation, it challenges tradition and resonates with those seeking a contemporary touch.
Shop Trending Engagement Ring Styles at Frank Adams Jewelers
For those in search of modern engagement rings that effortlessly merge tradition with contemporary flair, Frank Adams Jewelers is the destination of choice. Our pristine Albany jewelry store offers an extensive collection that speaks to every taste and preference. Our curated pieces showcase the latest trends and time-honored classics, ensuring each ring tells a unique love story. When it comes to making a decision as precious as selecting an engagement ring, trust and expertise matter. We invite you to request an appointment for a personalized consultation with one of our dedicated team members at Frank Adams Jewelers.